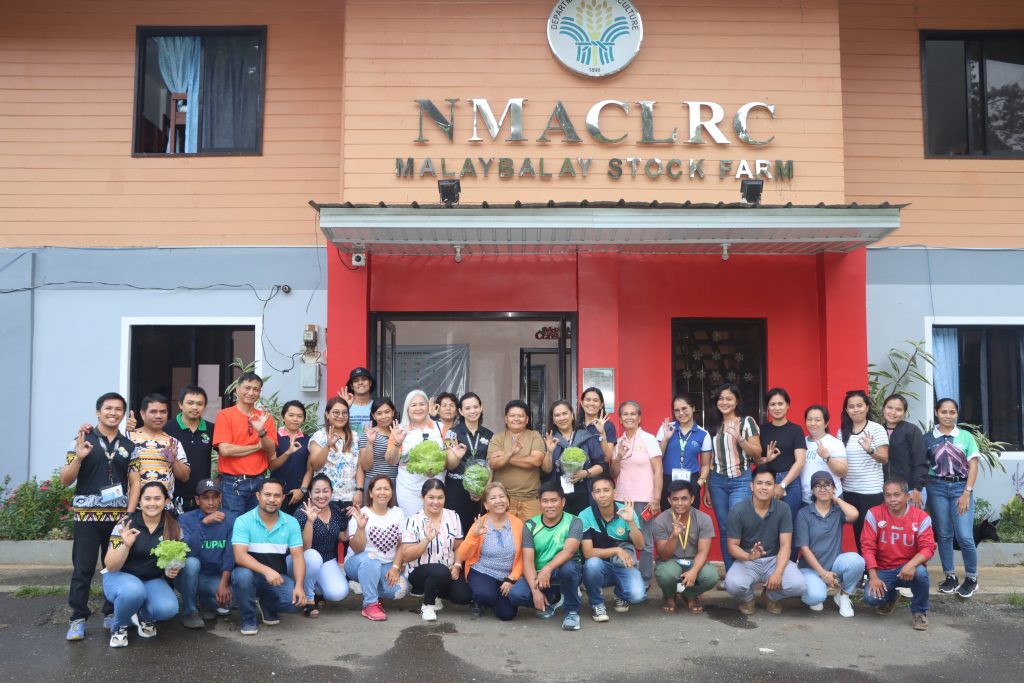 Agri-10 train agri extension workers on Hydroponics veggie production.
MALAYBALAY CITY, BUKIDNON – To promote hydroponics among farming communities, the Department of Agriculture – Regional Field Office 10 (DA-RFO 10) under the helm of Regional Executive Director Carlene C. Collado held a training for hydroponics vegetable production at the Northern Mindanao Agricultural Crops and Livestock Research Complex (NMACLRC), in Dalwangan, Malaybalay City, Bukidnon.
The training brought together 28 Agricultural Extension Workers (AEWs) from the different municipalities and cities of Bukidnon through DA-10's Various Production Support Services (VPSS).
According to DA-10 VPSS focal person Marnelly Ann P. Flores, the activity will equip the trainees with the knowledge and skills necessary to establish and manage hydroponic vegetable production and enable them to convey the advantages of the technology to their fellow local farmers.
Meanwhile, DA-10 Regional Technical Director for Operations Carlota S. Madriaga expressed her gratitude to the participating AEWs for attending the training, "I am thankful that you are here to learn the technology firsthand, and I hope you'll use it in some creative way in your endeavor."
Hydroponics expert Jerwin B. Quiñal, owner of Quiñal Hydroponics Farm and Supplies, shared the principles and concepts of hydroponics technology, Plant Nutrients Solutions, Pest and Disease Management, and other types of hydroponics, among others while also engaging them in a hands-on activity.
Present during the activity are DA-10 Field Operations Division (FOD) chief Eduardo N. Pit, Ph.D., Provincial Operations Center (POC)-Bukidnon chief Janet D. Lopez, DVM, and other DA staff. # (RDMElloren)