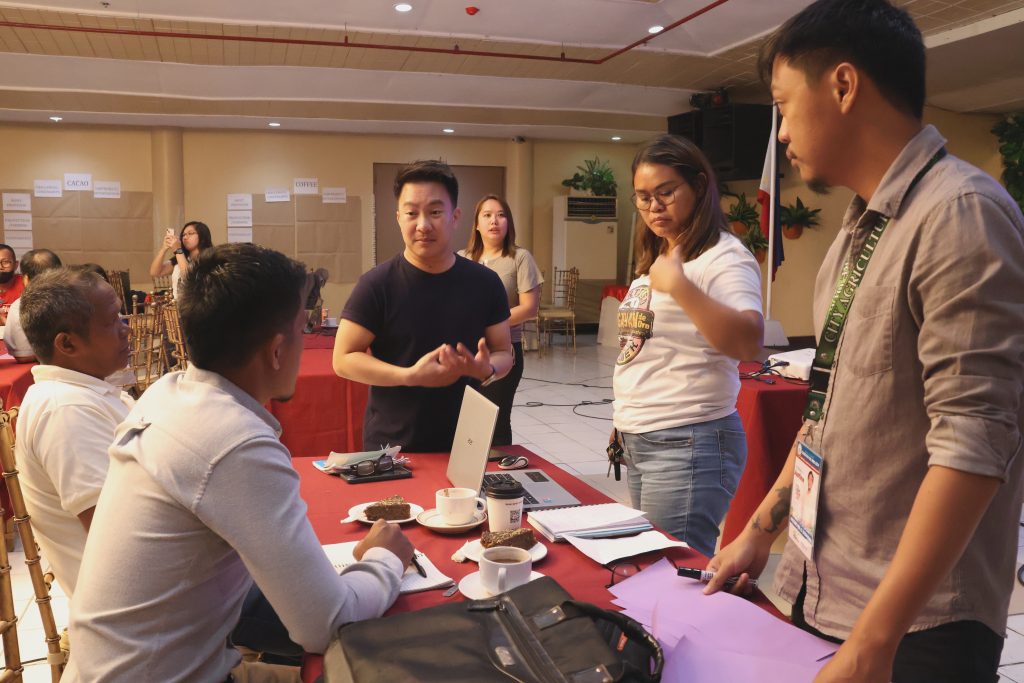 DA-PRDP 10 through its IPLAN component supports CdeO for CCIP enhancement.
CAGAYAN DE ORO CITY – To address the challenges and create intervention strategies for the commodities of the city, the Department of Agriculture – Philippine Rural Development Project 10 (DA-PRDP 10) through the IPLAN component, in partnership with the City Local Government Unit of Cagayan de Oro, holds a City Commodity Investment Plan (CCIP) updating workshop on September 15, 2023, in this city.
The CCIP is a document that provides direction for LGUs in prioritizing investments to develop the agri-fishery sector.
The CIP is used as a basis to pinpoint interventions for a certain sector. The said workshop enables the stakeholders to gather and discuss concerns and identify interventions for commodities such as abaca, banana cardava, cacao, coffee, and vegetables.
The identified interventions are based on the gaps, constraints, and challenges of each commodity with value chain analysis (VCA).
The workshop also integrates factors with climate considerations such as risks and its mitigating measures.
"We have so many challenges right now because of climate change. We hope that through this workshop, we can identify the challenges of each commodity so we can address each problem from the planning stage to the production stage," said Paterno L. Gonzales, CdeO City agriculturist, in his message.
He added, "We hope that we can proceed and implement the plan for our five industries; abaca, banana cardava, cacao, coffee and vegetables, which are our focus for this workshop."
Meanwhile, DA-10 Regional Executive Director and DA-PRDP 10 Project Director Carlene C. Collado emphasized that it is vital for the city to update the CIP to align with future project proposals under PRDP Scale-up.
The Jamaican Training and Assessment Center, one of DA-PRDP's value chain coffee players, exhibited its products during the workshop, showcasing the potential of locally-produced coffee in the market to the stakeholders.
Joining the event are CdeO's Agricultural Productivity Operations Office (APOO), Planning & Development Office (CPDO), Local Environmental and Natural Resources Office (CLENRO), Disaster Risk Reduction and Management Office (CDRRMO), Veterinary Office, Engineering Office, and local farmers. # (IAgawin)