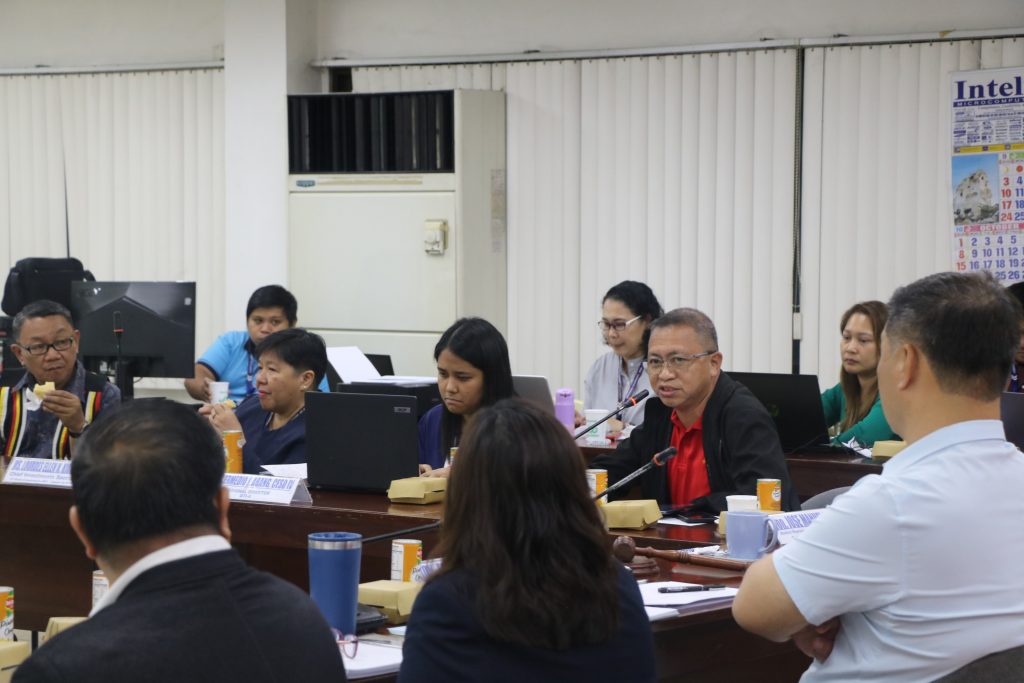 Agri-10 bares updates relative to supporting the region's agricultural sector during the 3rd quarter RDC-X Economic Development meeting
CAGAYAN DE ORO CITY – To update stakeholders on agricultural matters, the Department of Agriculture – Regional Field Office 10 (DA-10) presented updates on its programs and services during the 3rd quarter Regional Development Council of Northern Mindanao (RDC-X) Economic Development Committee meeting, held on Thursday, September 14 here.
Lana May S. Racines, Planning, Monitoring, and Evaluation Division officer-in-charge, reported that the region's rice requirement for food from August to December this year is around 227,820 metric tons (MT) while the total available rice is 267,289 MT.
"We are sufficient on rice up to December this year by 117%," shared Regional Executive Director Carlene C. Collado, further noting that buffer stocks of DA-National Food Authority will augment the same those sourced from rice importations, in case of any disasters.
With regards to Executive Order (EO) No. 39 which sets the price cap of regular milled rice to Php 41 per kilogram (kg) and Php 45/kg for well-milled rice, the director assured that retailers are compliant.
"We have conducted a lot of meetings and price monitoring activities with the Bantay Presyo Task Force and have seen that a lot of retailers have followed said price caps," the executive director relayed.
Seen as an alternative to rice, he also noted that for this year, the agency is set to procure hybrid white corn seeds and establish corn silos to assure quality corn produce.
Likewise, the DA official remarked that the agency has been strengthening its programs and projects, particularly on the provision of rice seeds and fertilizers to farmers as well as the establishment of postharvest facilities to reduce production costs.
In terms of securing local rice production, Collado conveyed, "We are helping stakeholders to establish rice mill facilities. We also encourage the local government units to avail of such facilities through the DA-Philippine Center for Postharvest Development and Mechanization (PHilMech) under the Rice Competitiveness Enhancement Fund (RCEF)."
Further, the RDC-X Economic Development Committee also endorsed a resolution to ask Congress for the extension of the RCEF implementation.
It can be recalled that the RCEF is a rice production development program created under Republic Act 11203, otherwise known as the Rice Tariffication Law, which allots annually P10 billion for six years starting in 2019, aimed to improve the competitiveness of rice farmers. # (AMBManto)