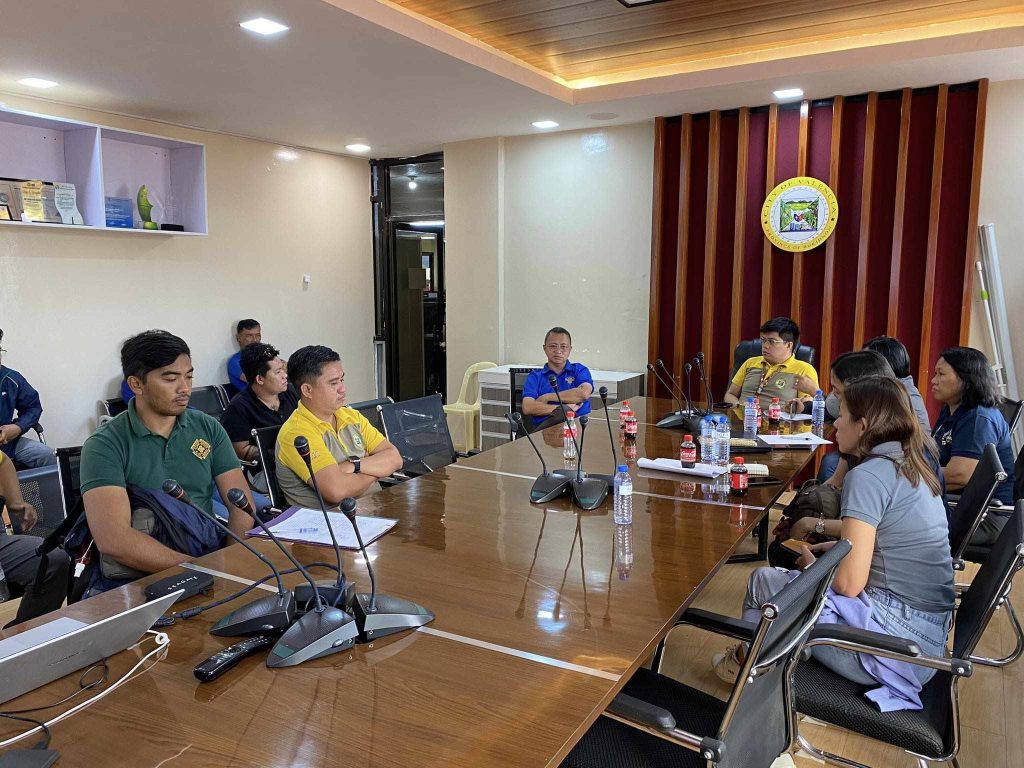 DA-PRDP 10 holds a coordination meeting discussing IBUILD subprojects in Valencia City.
3
Department of Agriculture-RFO 10 Regional Executive Director and PRDP Project Director Carlene C. Collado along with RPCO 10 and PSO Mindanao teams hold a coordination meeting with the CLGU Valencia on November 9, 2023 in Valencia City, Bukidnon.
The meeting aims to discuss the updates and concerns regarding the implementation of the four IBUILD subprojects under the European Union grant. Further, to fast-track the targets during the implementation period of the subprojects (SPs).
Currently, CLGU Valencia has two ongoing warehouses with multi-purpose drying pavement (MPDP) and two ongoing farm-to-market road SPs.
The said SPs include: the Construction of a Warehouse with MPDP in Sitio Tandacol, Brgy. Lilingayon and the Construction of Warehouse wwith MPDP in Brgy. Banlag, the 7.73 km Concreting of Mt. Nebo-Sitio Migtulod FMR; and the 16.27 km Concreting of Jct. Brgy. Mabuhay to Brgy. Banlag Proper to Sitio Pantaron FMR. #