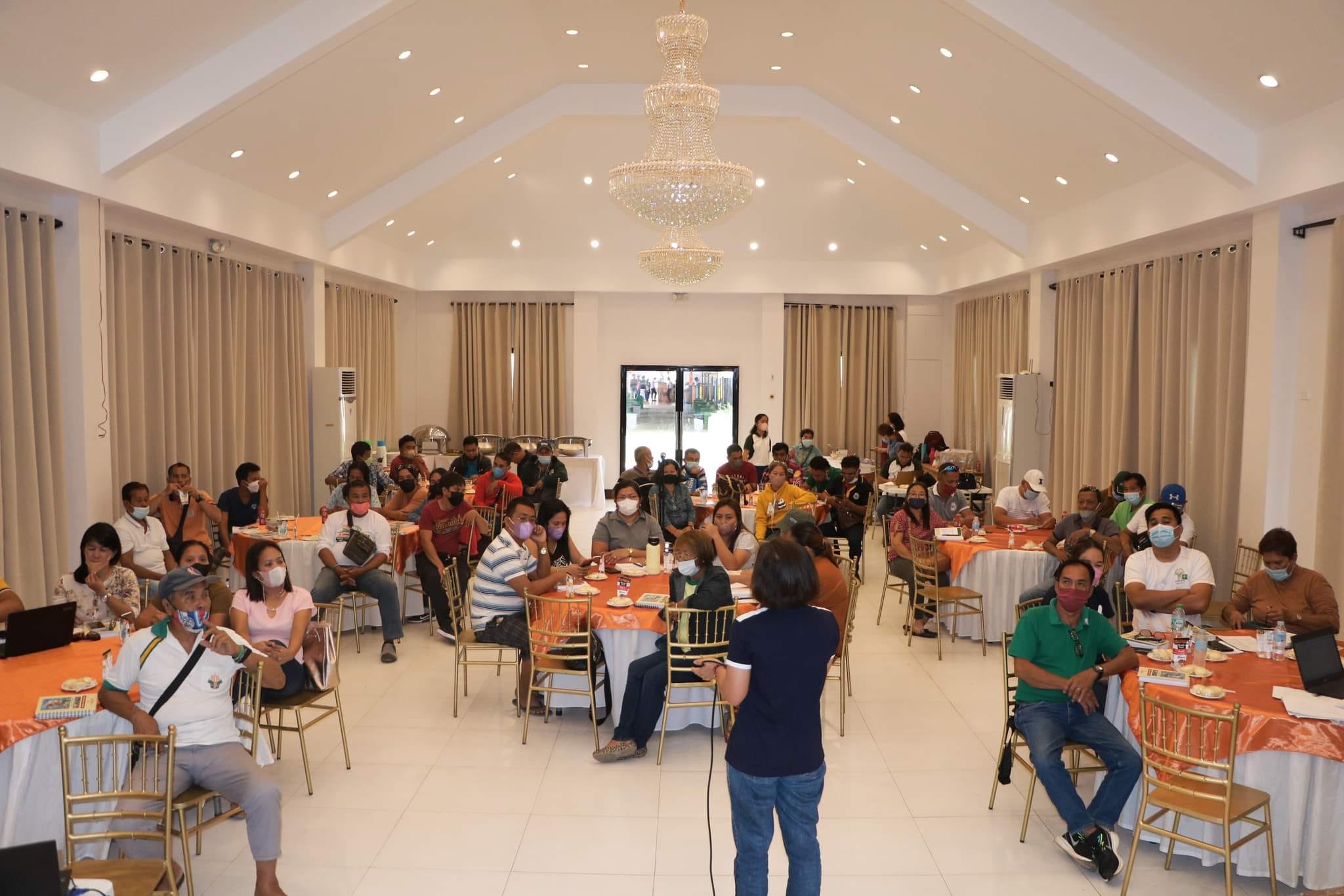 DA-10 through RAFIS spearheads the conduct of InfoCar for MisOcc province to apprise farmer-leaders and agri technicians on the various agri assistance from the department and its agri dev't partner, PCIC.
SINACABAN, MISAMIS OCCIDENTAL, September 1 – In line with its advocacy of updating farmers on the programs, projects and services in the agriculture sector, the Department of Agriculture – Regional Field Office 10 (DA-RFO 10) through its Regional Agriculture and Fisheries Information Section (DA-10 RAFIS) conducted its second leg of Information Caravan, in the province of Misamis Occidental.
Around 71 farmer-leaders and their assigned agricultural technicians convened for said activity to help them increase their awareness, appreciation, and availment of various agri assistance being offered by the agency.
DA-10 Provincial Operations Center for MisOcc Sansen O. Tejano presented DA-10's programs, projects and interventions intended for the province for 2022-2023, along with the other speakers who presented updates as well on Bird Flu, African Swine Fever, Registry System for Basic Sectors in Agriculture (RSBSA) and the insurance programs for livestock and crops under Philippine Crop Insurance, Corp. (PCIC).
Particularly, DA-10 RAFIS chief Mary Grace B. Sta Elena urged the participants to encourage other farmers to enroll in the RSBSA for this is one of the basic requirements to avail agri interventions from the government.
RSBSA is a registry of farmers, fisherfolk and farm laborers that serves as a targeting mechanism for the identification of beneficiaries for different agriculture-related programs and services of the government.
The next leg of InfoCar will be held in Lanao del Norte. # (RDMElloren/Photo credits: MPMTablon)