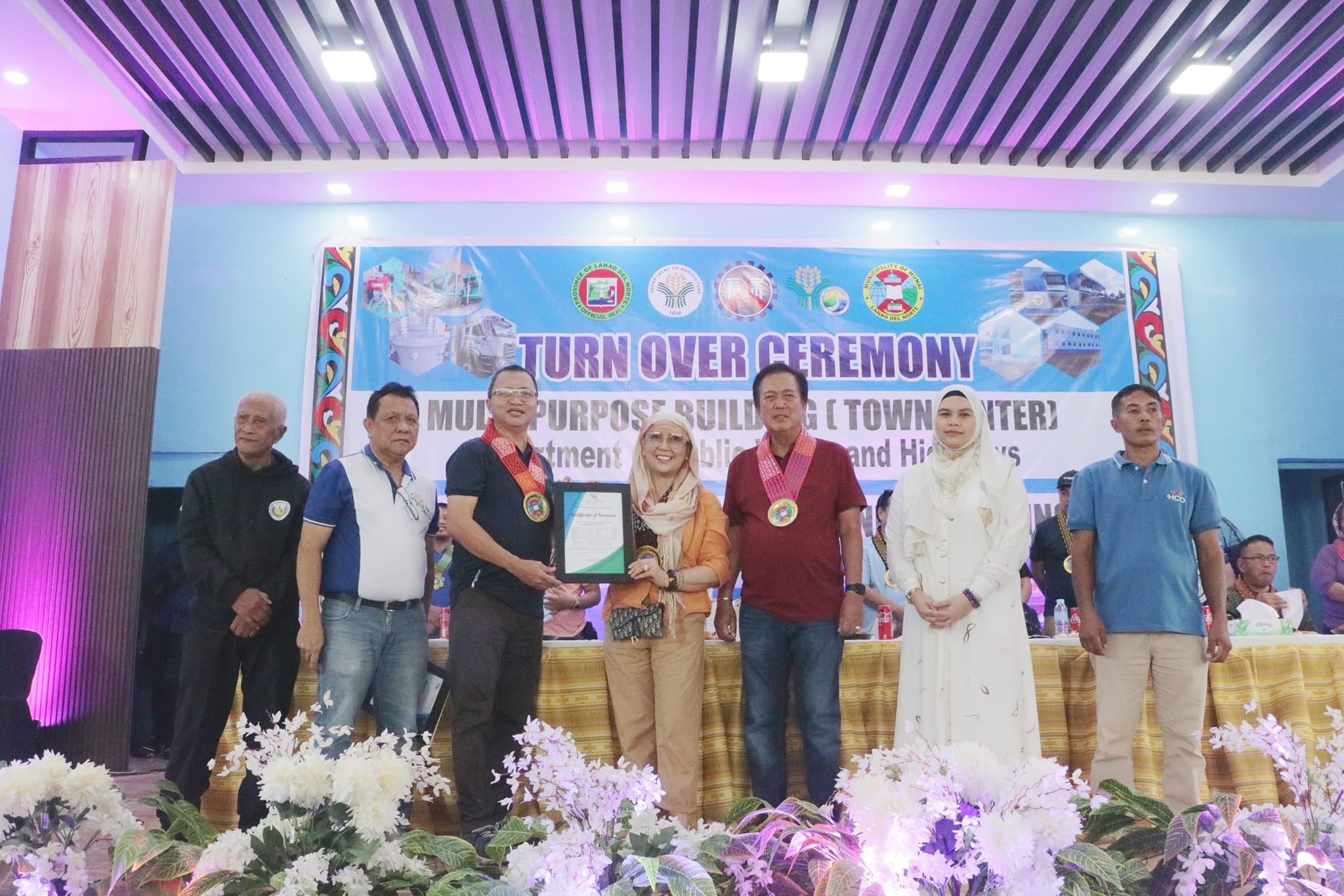 DA-PRDP 10 turns over the P8.5-M abaca project to Tambo Farmers Marketing Cooperative in Munai, Lanao del Norte.
MUNAI, LANAO DEL NORTE – Another remarkable feat is felt by the members of the Tambo Farmers Marketing Cooperative (TFMC) as the Department of Agriculture – Philippine Rural Development Project 10 (DA-PRDP 10) turns over the Abaca Fiber Processing and Marketing project on Tuesday, May 16, 2023.
The subproject, worth PHP 8,547,972.73 includes a delivery van, decorticating machine, and bailing machine along with a transformer to power the equipment.
DA-10 Regional Executive Director and DA-PRDP 10 Project Director Carlene C. Collado, congratulated the coop for the said achievement.
Director Collado further emphasized that the subproject will help expand the abaca fiber processing and marketing activities through the provision of value-adding equipment and logistic support.
It further aims for increased volume and improved quality of fiber outputs, resulting in increased incomes and improved livelihoods of farmer members.
"I am proud to see the eagerness of the cooperative in availing this subproject under DA-PRDP. Your presence today is a manifestation of support for the successful implementation of this project as it opens economic opportunities for the TFMC abaca farmers and the residents as well. Your efforts towards agricultural development are worthy of emulation," he added.
Munai Municipal Mayor Racma D. Andamama shared, "I am overwhelmed today because the people who supported and helped in making this turnover possible are here. This will be the beginning of our journey to progress. Surely, our humble municipality will see great heights."
Meanwhile, Lanao del Norte Provincial Governor Imelda Q. Dimaporo challenged Mayor Andamama and other officials to continue their plans to further develop the province.
Gov. Dimaporo stressed that as public officials, it is their social responsibility to look after the welfare of their constituents.
"We are now witnessing the fruits of our labor as this infrastructure and enterprise project endowed to the town of Munai by DA-PRDP will mark a positive impression of a progressive municipality and eventually the province of Lanao del Norte will become the food basket of Northmin," Gov. Dimaporo added.
After fully accepting the duties and responsibilities as co-owner of the subproject, TFMC Chairman Ali O. Raso shared that the cooperative has gone through many struggles in order to avail the project.
He said that despite difficulties, he is still grateful because the said project will help in the agricultural development of the municipality and the province as well.
Witnessing the turn-over ceremony are former LDN Governor and 2nd District Representative, Abdulla D. Dimaporo, Munai Vice Mayor Abdulazis A. Batingolo, dignitaries and officials from the municipalities of Bacolod, Tagoloan, Kauswagan and Kapatagan, and officials and members of TFMC.#