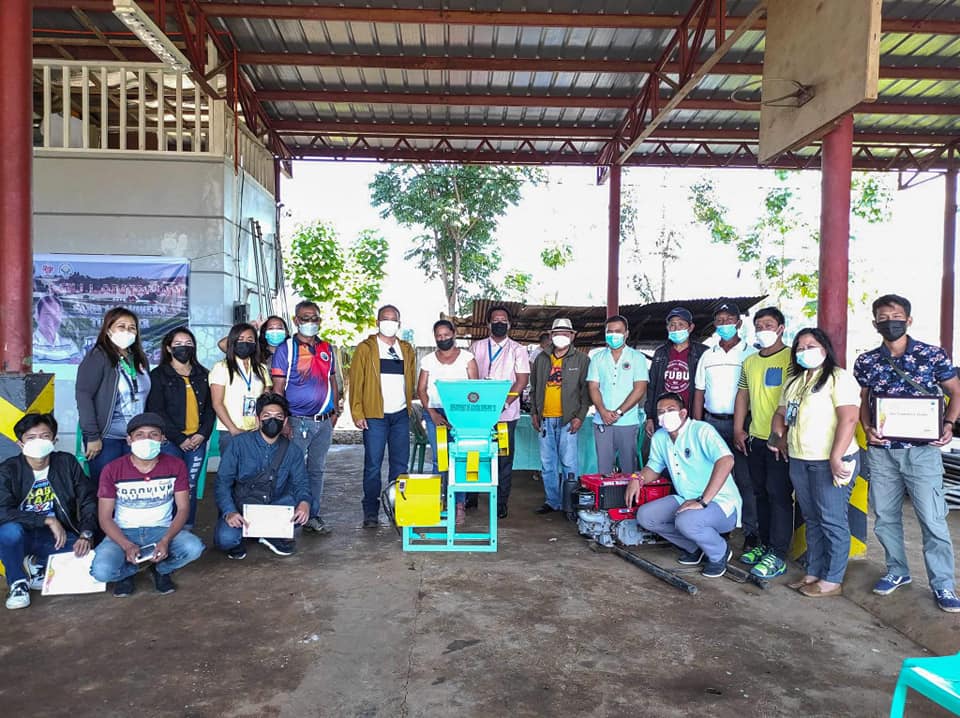 LACOFA receives 1 unit coffee depulper from DA-SAAD 10, of which the turnover was facilitated by LGU Lantapan thru its MAO.  
CAGAYAN DE ORO CITY – The local government of Lantapan, Bukidnon through the Department of Agriculture – Special Area for Agricultural Development -10 (DA-SAAD 10) handed over one unit of coffee depulper worth P64,000 to the Lantapan Coffee Farmers Association (LACOFA) on September 13, 2021.
Neptali C. Ambos, Lantapan municipal agriculturist shared, "There are many coffee farmers in Lantapan, but there are only few coffee depulpers available in the municipality, which is why the association is very thankful to DA-SAAD 10 for giving this intervention."
Ambos added, that even before the turnover, there were already farmers who expressed their desire to avail the use of the machinery.
"Said machinery is a great help in generating income, at the same time help the coffee farmers to become more productive," said Ambos.
On the same turnover ceremony, the Provincial Agriculture Office of Bukidnon, being a National Quality Corn Achievers awardee, also gave one unit of corn sheller to the Capitan Juan Farmers Association.
Capitan Juan is a very far barangay from the town where farmers have to travel just for their produce to be processed.
Accordingly, with the corn sheller, they can save their money for transport and instead use it for other expenses.
"We are very thankful to DA-10 under the leadership of Regional Executive Director Carlene C. Collado for the interventions that they have given to our municipality. On behalf of LGU Lantapan and our Mayor Ernie R. Devibar, thank you so much for providing assistance to our farmers, as these will make their farming easier and more productive." Ambos concluded. # (CRSeraspe/Photo credits: I Hearts Lantapan FB page)