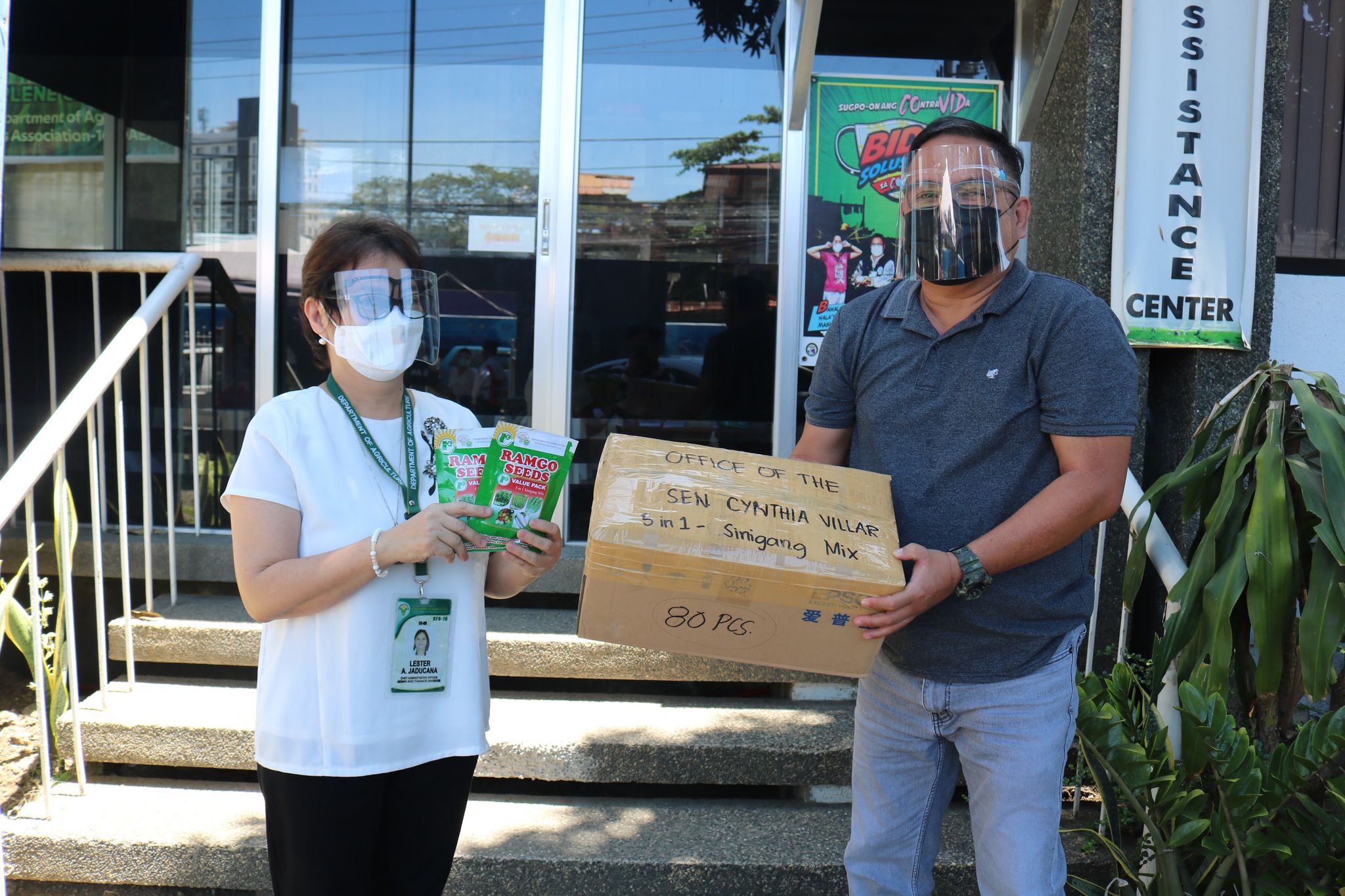 DA-NorMin continues to push for a more food secure and sufficient region thru the distribution of veggie seeds to different institutions and individuals.
CAGAYAN DE ORO CITY – Eyed towards a more food secure and sufficient region amid the ongoing pandemic, the agriculture department in Northern Mindanao (DA-10) continues to reinforce its distribution of vegetable seeds to different institutions and individuals.
Earlier this week, DA-10 Administrative and Finance Division Chief Lester A. Jaducana and Senior Agriculturist Wilson V. Lagdamin turned over P39,000 worth of veggie seeds.
Canitoan Barangay Council thru its Brgy. Nutritional Council (BNC) received 200 packets of 5-in-1 'pinakbet' veggie (ampalaya, squash, pole sitao, okra and eggplant) seeds while the Office of Senator Cynthia A. Villar for NorMin secured 100 packets of 5-in-1 'sinigang' veggie seeds (kangkong, okra, pole sitao, tomato and radish).
Nancy Edos, Canitoan barangay nutrition scholar expressed, that said provisions will be a great contribution to the council's main focus, which is health and nutrition of the community and the establishment of a communal garden per sitio/purok or a household backyard garden.
On the other hand, Political Officer Nathaniel Palalay II from the Office of Sen. Villar said, that the provided veggie seeds from DA will be given to the different communities in Cagayan de Oro, Misamis Oriental and other requesting individuals or associations in support to their livelihood activities.
Shortly referred to as 4Ps, the Plant, Plant, Plant program of the department ensures the continuous supply of safe, quality and nutritious food through advocating urban gardening amid these trying times.
For those interested to avail free assorted veggie seeds, they may approach their local agriculture offices or visit the agency's public assistance desk. # (JCAnito)