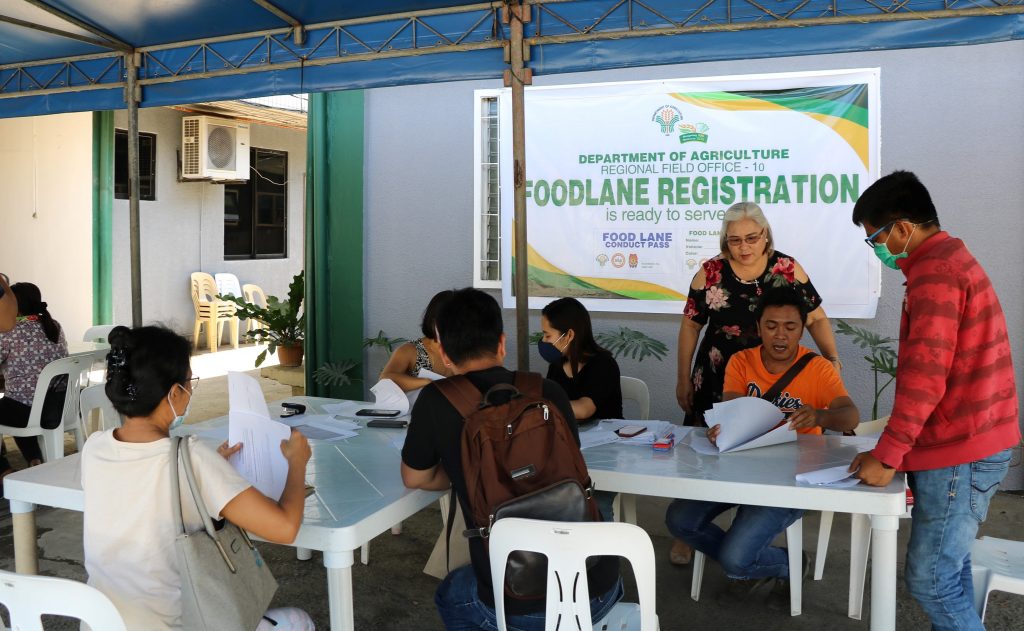 Issuance of foodlane passes to strengthen the food supply links from farms to markets. This is to warrant unhampered movement of food and production items, as these shall also pass through different quarantine checkpoints amid the CoViD-19 crisis.
CdeO City, March 20 – Department of Agriculture – Northern Mindanao (DA-10) is currently issuing Foodlane Accreditation Certification and Foodlane Vehicle Pass Cards at the agency compound to food and production items suppliers, delivery truckers and other related logistics/distribution entities.
Said initiative is geared towards a seamless distribution of agri-fishery products from production sites to market demand centers, as these goods shall also pass through different checkpoints amid the implementation of community quarantine in the different areas of Mindanao.
As of 8:17 a.m. today, DA-10 through its Agribusiness and Marketing Assistance Division has already issued 102 Foodlane Vehicle Pass Cards and has received 137 Foodlane Accreditation Certification applications for processing, which are free-of-charge.
Ultimately, this would aid in the unhampered delivery of food and other agricultural commodities, ensuring that every Filipino household will have available and accessible food at all times, in this most trying times. #