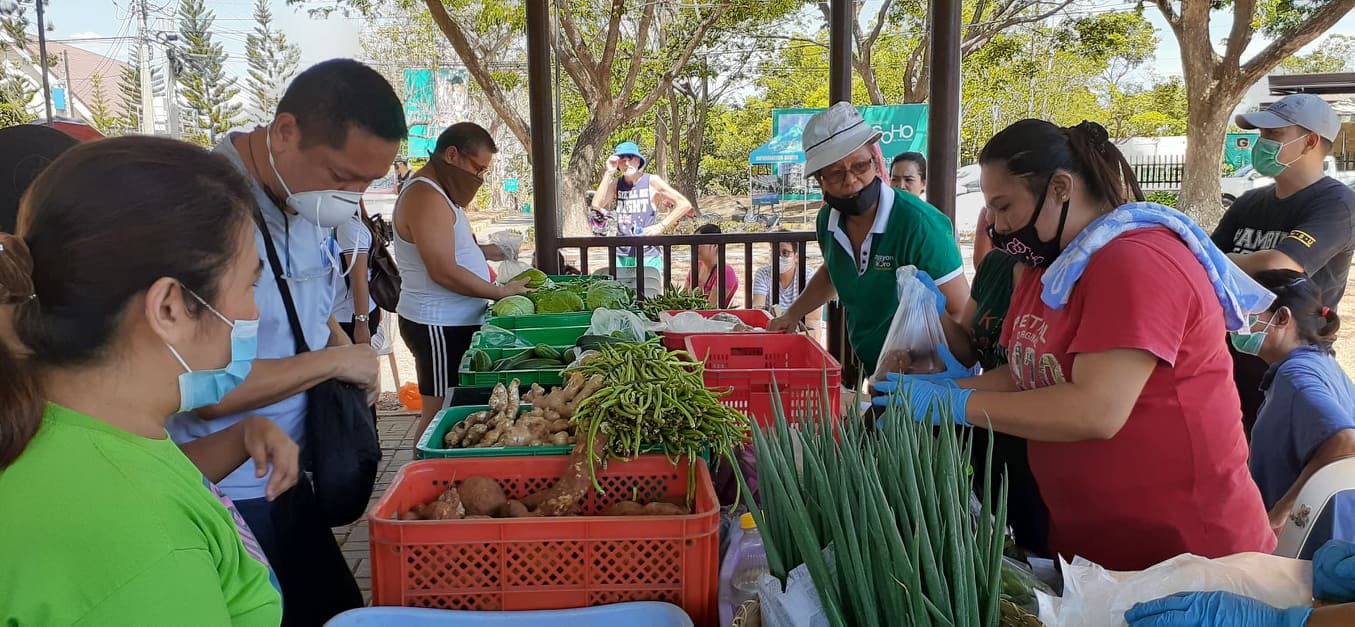 Lumbia, CdeO, April 4 – Fresh vegetables and fruits and other food products are sold in DA's 'Kadiwa ni Ani at Kita' here in Grand Europa, this city.
The Department of Agriculture – Regional Field Office 10 (DA-RFO 10) thru OIC-Regional Executive Director Carlene C. Collado has been coordinating with farmer-associations to bring their produce to the market.
In which, the Miarayon Highland Farmers Association of Talakag, Bukidnon supplied the fresh vegetables for this Kadiwa project.
DA-10's move is in response to Agriculture Secretary William D. Dar's directive to keep food sufficient in light with the COVID-19 crisis.
The agri chief also ensures that farmers can market their produce while at the same time, providing the consumers with affordable, safe and nutritious food.
Meanwhile, DA-10 Regional Technical Director for Operations Carlota S. Madriaga assured the public that Northern Mindanao has enough food supply.
She is also encouraging the local government units to buy farmers' produce for inclusion in their food pack distribution for their constituents.
Jocelyn Kwong, a resident of the area said, "We're glad DA has come up with this program to lessen our worries going outside to buy food. The vegetables are fresh and very affordable."
The 'Kadiwa ni Ani at Kita' is a program of the agency thru the Agribusiness and Marketing Assistance Division (AMAD) in coordination with the City Agriculture Office of CdeO and barangay Lumbia.# (ATCabig)