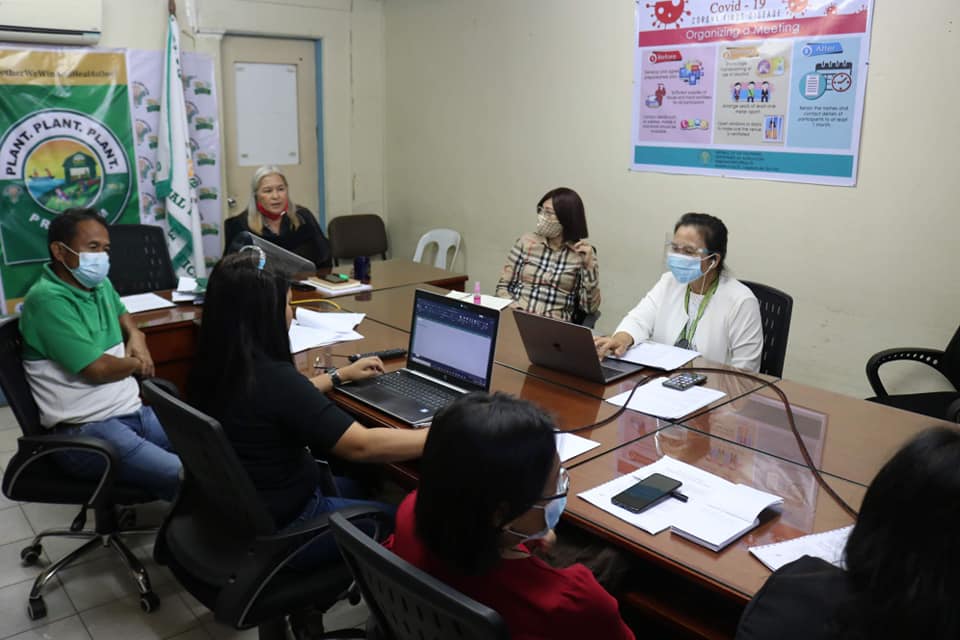 The agri dept in R-10 convenes for the drafting of implementation and operational guidelines for the Establishment of Smart Greenhouse and Capacity Building project, a collaborative undertaking with the Korean government.
CAGAYAN DE ORO CITY, January 14 – As one of the host institutions for a collaborative project on the Establishment of Smart Greenhouse and Capacity Building in the Philippines, the agriculture department of Northern Mindanao (DA-10) convened for the drafting of the Project's implementation and operational guidelines.
The Philippine government thru DA signed a memorandum agreement with the Korean government amounting to US$2.6 million or roughly P135 million, with the project set to benefit the agency's research stations in both DA-NorMin thru Regional Executive Director Carlene C. Collado and Western Visayas.
Of which, this is seen to enhance the competitiveness of small and mid-sized farmers by boosting domestic production of high value crops using smart greenhouse technology.
Said grant is accorded by the Ministry of Agriculture, Food and Rural Affairs thru the Korea Agency of Education, Promotion and Information Service in Food, Agriculture, Forestry and Fisheries up to 2024.
Eleven smart greenhouses are slated to be built at the Northern Mindanao Agricultural Crops and Livestock Research Complex (NMACLRC), in Dalwangan, Malaybalay City, Bukidnon for the propagation of strawberry, tomato (production and nursery) and potato (nursery).
On Thursday, DA-10's working team has initially laid out the criteria selection for the potential farmer-co-operators, as the Project features extending training and education to the former together with researchers and extension officers.
Select farmer-groups will include those members of local agricultural cooperatives/organizations/associations accredited by DA-10; have the capacity to adopt the technology; willing to undergo six to twelve months training, among others.
With the project expected to rise in Bukidnon, prospect farmer-beneficiaries include those who are already engaged in the production of the cited commodities, coming from the towns of Talakag, Lantapan, Libona, Impasug-ong, Manolo Fortich and Malaybalay City.
Prior the conduct of a validation for the final line-up of Project recipients, the agri dept in NorMin is further scheduled to bare their implementing strategies between that of the agency and farmer-co-operators in another week for a streamlined operation of said Project in Region 10.
Presiding the meeting is DA-10 Regional Technical Director Carlota S. Madriaga, in the presence of Regional Technical Director Carmelita T. Bajarla, Research, Planning and Marketing divisions. # (JLO)