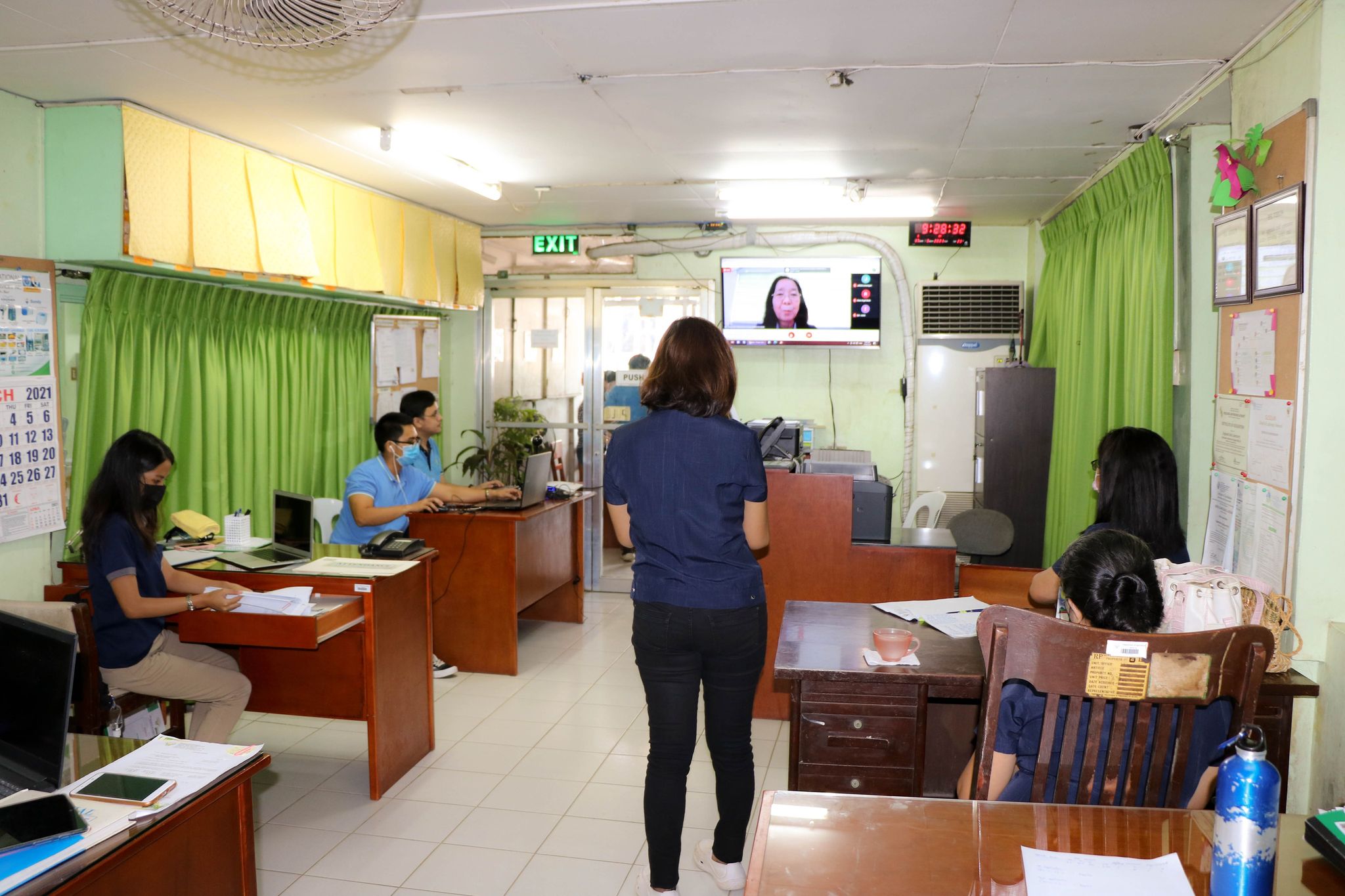 The agri dept in NorMin thru its Regional Soils Laboratory spearheads an online training on proper sampling of inorganic fertilizers.
CAGAYAN DE ORO CITY – To ensure the quality and grades of procured fertilizers, the Department of Agriculture – Regional Field Office 10 (DA-RFO 10) conducted an online training on proper sampling of inorganic fertilizers.
Participating in the webinar were the banner program coordinators and representatives from DA-10 operating untis, including the Accounting Section, research, regulatory and integrated laboratory divisions.
Spearheaded by DA-RFO 10 Regional Soils Laboratory (RSL) of the Integrated Laboratory Division, the training focused on the standards set by the Fertilizer and Pesticide Authority (FPA) thru Fertilizer Regulations Division Chief Julieta B. Lansangan, as basis for leveling off with DA-RFO 10's specifications of farm inputs procurement.
FPA regulates and controls quality of the different grades of fertilizer; and sets new minimum percentage of Nitrogen-Phosphorous-Potassium (NPK), and other macro/micronutrients that are present.
FPA-Region 10 Manager Ma. Sonia C. Calleja illustrated the appropriate number of bags to be collected for every corresponding total number of bagged fertilizers.
She underscored precautionary measures in the gathering of samples, among others in avoiding the collection of samples from damaged or torn bags and from hard or lumpy fertilizer.
Said samples, as she further explained can cause inconsistency in the laboratory test results due to its impurities.
DA-RFO 10 RSL Section Chief Engr. Elena C. Susaya, who is also a member of the department's Bids and Awards Committee-Technical Working Group (BAC-TWG) said, that the training is necessary since DA procures volumes of farm input for its different banner programs.
"All fertilizer procurements of DA undergo series of sample tests and analysis, from post-qualification until its final delivery. BAC-TWG has to be equipped thoroughly to ensure the proper gathering of samples from various points of the bagged fertilizer, which will be brought to the laboratory," Engr. Susaya shared. # (EMBentulan)