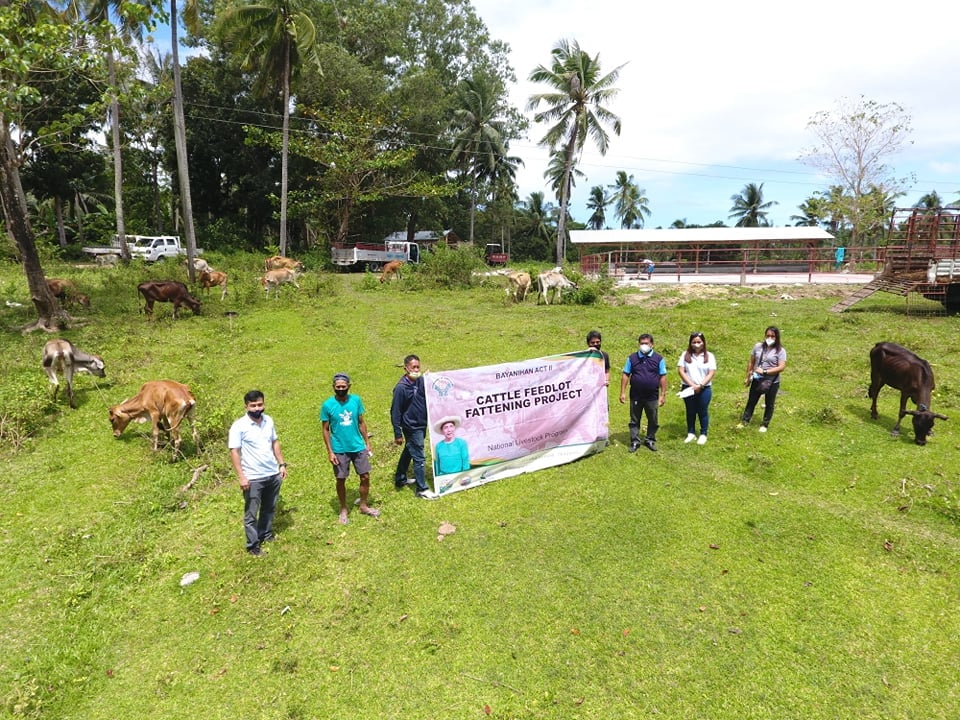 The agri dept in NorMin under its CFFP of DA-NLP partially delivers 50 heads of cattle to Baliangao, MisOcc.
BALIANGAO, MISAMIS OCCIDENTAL – Aiming to boost beef production in Baliangao, Misamis Occidental, the Department of Agriculture – Regional Field Office 10 (DA-RFO 10) partially delivered 50 heads of cattle for the Cattle Fattening Feedlot Program of DA-National Livestock Program (NLP) on March 25, 2021.
Funded under Bayanihan Act II, CFFP has a total project cost of P5 million, which comprises 100 heads of cattle; drugs and biologic; cattle feeds, trainings and other needed materials.
Baliangao Municipal Mayor Agne V. Yap, Sr. said, the cattle will be nourished by the recipients at the local government's feedlot located at barangay Landing.
After being bred, the offsprings will be dispersed among the farmer-beneficiaries from the different barangays.
The 600-square meter government-owned feedlot is situated within a one-hectare farmland planted with forage plants such as napier, signal grass and corn that were taken from the agency's research station, the Northern Mindanao Agricultural Crops and Livestock Research Complex (NMACLRC) in Dalwangan, Malaybalay City.
Meanwhile, Municipal Agriculturist Dioscora S. Catalan assured, that the recipients were carefully selected according to their willingness and capacity to rear the said upgraded cattle.
Further, she expressed her gratitude to DA-RFO 10 helmed by Regional Executive Director Carlene C. Collado for choosing Baliangao as one of the recipients of CFFP in Northern Mindanao.
"We are so fortunate to have been chosen as one of the town-recipients of DA-NLP, where small farmers of Baliangao will be given additional livelihood. With the cattle dispersal project, we will work hard for every household to benefit and become one of the primary sources of beef in our region," said MA Catalan.
To date, DA-10 has delivered a total of 303 heads of cattle in the four municipality-recipients of MisOcc, Misamis Oriental and Bukidnon since February, this year.# (EMBentulan)