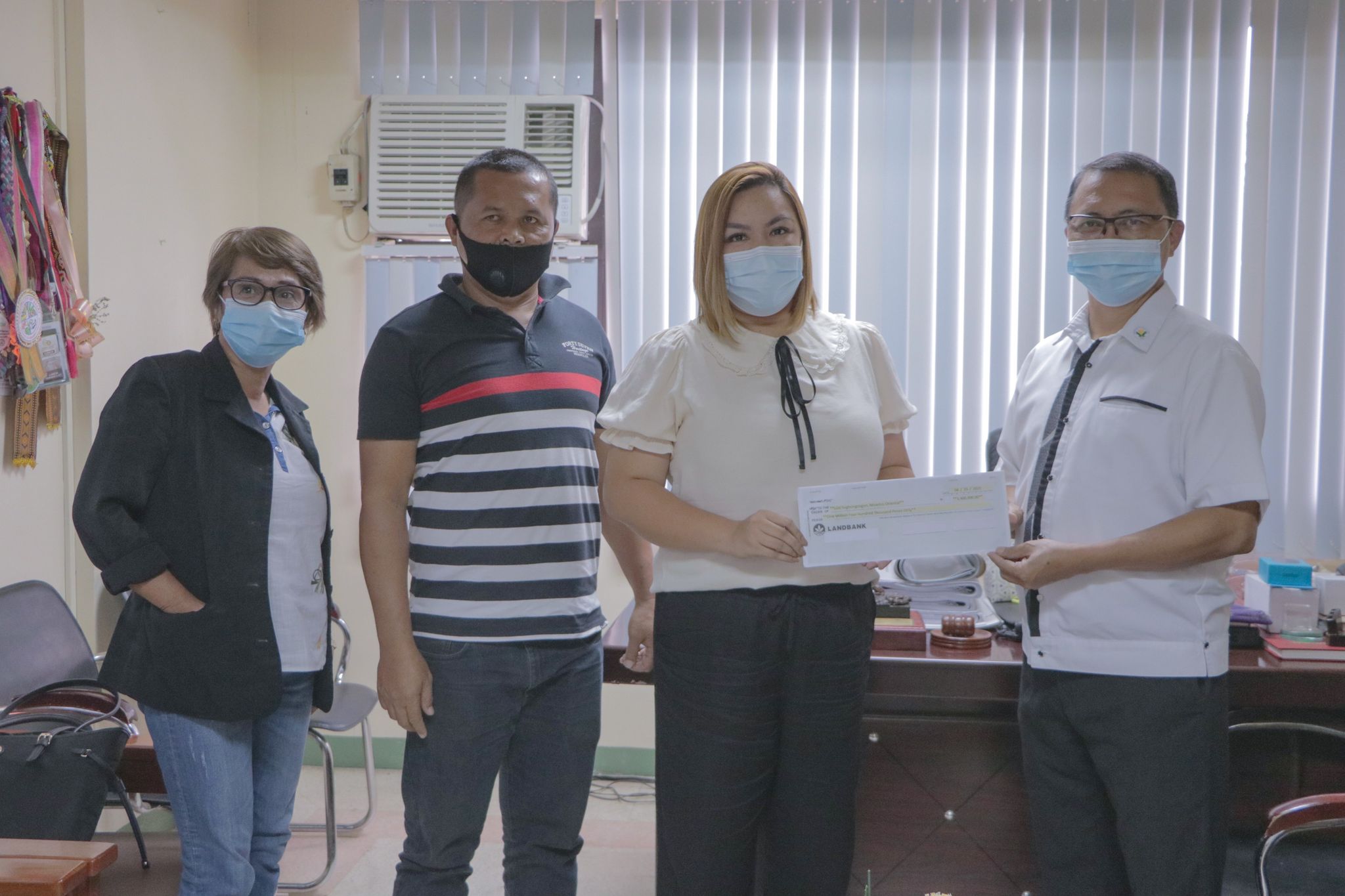 On April 19, three R-10 municipalities receive P1.4-M worth of cheque each for the procurement of feeds, conduct of trainings, and to cover other materials expense to implement the CFFP of DA-NLP in their respective locality
CAGAYAN DE ORO CITY – With the aim of boosting beef production in Northern Mindanao, the Department of Agriculture – Regional Field Office 10 (DA-10) released a cheque worth P1.4 million each to three benefiting towns for the Cattle Fattening Feedlot Program (CFFP) of DA-National Livestock Program (DA-NLP).
On April 19, DA-10 Regional Executive Director Carlene C. Collado turned over the cheques to Sugbongcogon mayor Mildred Z. Lagbas, Lopez Jaena mayor Michael P. Gutierrez and representatives of LGU Kibawe, Bukidnon.
Said amount will be used for the procurement of feeds, conduct of trainings, and defraying for expenses of other needed materials.
Funded under the Bayanihan Act II, each benefiting CFFP town has a total project cost of P5 million, of which other components include P3.5 million for the provision of 100 heads upgraded cattle, and P100,000.00 for drugs and biologics.
Ahead from receiving the cheques, the agri department has already completed its deliveries of cattle, drugs and biologics to said municipalities. # (CRSeraspe)