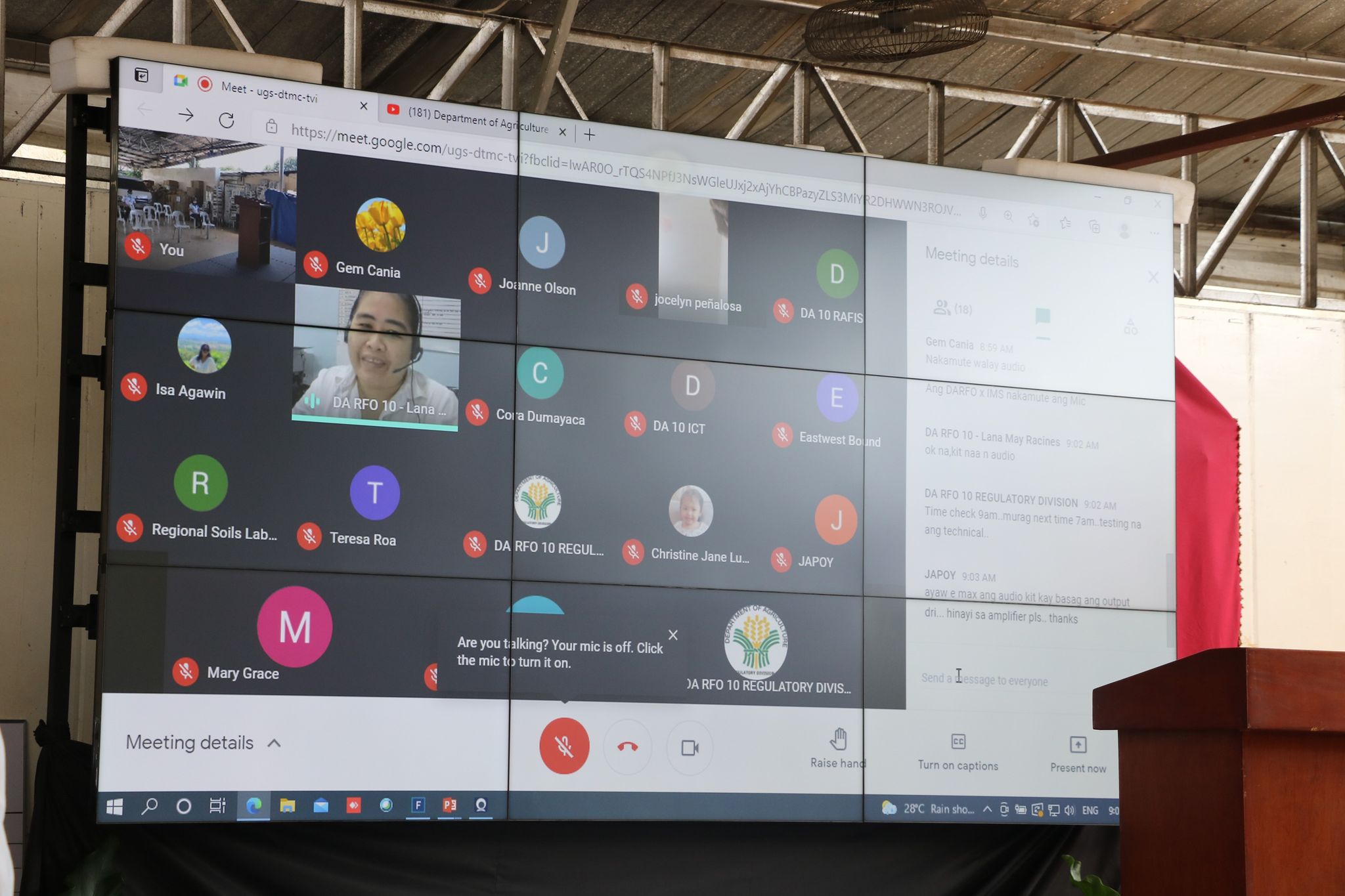 During its Monday Mini Program on May 24, DA-NorMin recognizes the efforts of its food security partners in time this Farmers and Fisherfolk's Month. 
CAGAYAN ORO CITY – The agriculture department in Northern Mindanao (DA-10) honors its food security partners, as it continually deliver services to enable every Filipino access to quality, safe, nutritious and affordable food.
Said initiatives, in particular, are the 'One DA' Community Pantry and Kadiwa ni Ani at Kita at Diskwento Karavan (KDK) which were undertaken thru a collaborative effort among DA-10, its attached bureaus and agencies, and the private sector.
In recognition for their invaluable contributions, certificates of appreciation were given to the mentioned partners on May 24 during the agency's Monday Mini program.
Recipients were the following:
KDK (April 15-16, 2021)
ANT Products
CNQ Agriventures
Manzano Farm
Miarayon Highland Farmers' Association (MHFA)
Tagpuangi Farmers and Fisherfolk Association
Farmgrown Association of Claveria
Bureau of Fisheries and Aquatic Resources -10 (BFAR-10)
Northern Mindanao Federation of Dairy Cooperatives (NMFDC)
Department of Trade and Industry (DTI) -10
Fivel & Big 8
Vitalized
San Miguel/Purefoods, Inc.
One DA Community Pantry (May 10, 2021)
Lilian Antigua – Reanne's Food Products
Dr. Jesus Antonio Dereje – Central Mindanao University
Minda L. Agbo – MHFA
Wilma Y. Buray – NMFDC
Benjohn Majestrado – Alomah's Place and Nature Farm
Joanie Legaspi Amoran – RJ Agricultural Products
Peter B. Sumabong – CDO Farmers Market and Terminal, Association
Jocelyn Q. Peñalosa- East-Westbound Terminals and Public Market
Ariel Tan – True Chef's Choice • BFAR-10
National Dairy Authority -10
Philippine Coconut Authority – 10
Bureau of Plant Industry – Plant Quarantine Service -10
Philippine Crop Insurance, Corp. -10
Philippine Fiber Industry Development Authority -10
Bureau of Soils and Water Management -10
National Tobacco Administration -10
Northern Mindanao Hog Raisers Association
KDK (May 17-18, 2021)
ANT Products
CNQ Agriventures
Manzano Farm
RJ Agricultural Products
Tagpuangi Farmers and Fisherfolk Association
NMFDC • DTI -10
Fivel & Big 8
Vitalized
San Miguel/Purefoods, Inc.
DA-10 Agribusiness and Marketing Assistance Division head, Larry E. Paraluman also cited the efforts and support of the DA research stations, adding that more private-public partnership brings more people closer while opening up new channels for communication, thus making everyone involved to be more efficient workers.
Said program was attended virtually by DA-10 Regional Technical Director Carmelita T. Bajarla and various division chiefs and staff of the agency. # (JCAnito)