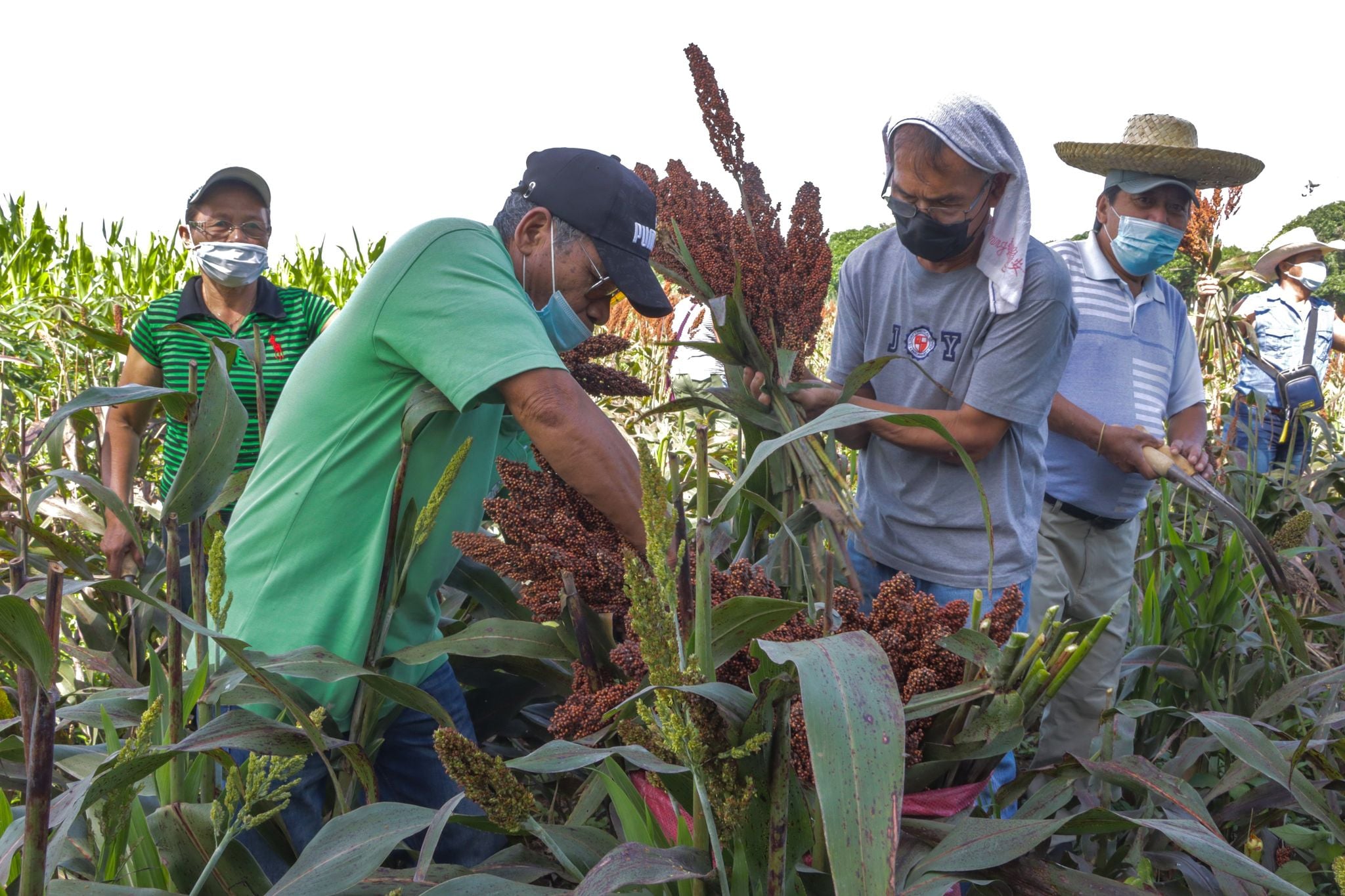 The establishment of a sorghum model farm regionwide is one among the initiatives of DA-10 in partnership with LGUs and farmer-cooperators, to promote its production and marketing  as alternative raw materials for feeds.
CAGAYAN DE ORO CITY – Showcasing the potential of sorghum as an alternative crop for income, a Field Day on Sorghum Technology Demonstration Farm was held at barangay Imelda, Villanueva, Misamis Oriental.
On October 19, farmers, agricultural extensionists from the different local governments (LGUs) of Misamis Oriental, municipal residents and officials, explore the cultural management practices and production technologies of the crop, including its utilization and current demand in the market, for replication in their respective farms and localities.
"Through the techno demo, we can determine the adoption of sorghum in your location given the appropriate package of technology," Jurrybe J. Lachica, DA-Regional Field Office 10 (DA-10) sorghum focal person remarked.
While the department has started reintroducing sorghum since 2018, he added, that the crop is given a boost earlier this year through Secretary Dar's memorandum order 15, as part of the commodities under DA's Corn program.
Further noting, that for the year 2022, the agency through its Livestock program has set aside P2 million for seeds alone, as sorghum is mainly seen as a substitute raw ingredient for animal feeds, on top of the P100,000 allotted by the Corn Program.
Following implementing guidelines, ten hectares is required for the establishment of a sorghum model farm.
On one hand, DA-10 grants project implementers such as seeds, fertilizers, and technical expertise, with assistance from partner LGUs.
On the other hand, cooperators counterpart for labor and area.
Urging others to engage in the cultivation of sorghum, Dannie Baldado, an area coordinator from San Miguel Foods, Inc. bared, that their company is in need of sorghum.
"Besides imports, SMFI is willing to buy the produce of our local farmers, as a way of also extending help to them being among the company's patrons for our food products," he said.
Offering his one-hectare rented land as the town's pilot site, Danilo Buntag of the Villanueva Corn and Cassava Association, Inc. served as the farmer-cooperator for the sorghum model project.
"I am thankful that I've volunteered to grow sorghum in my area after being introduced to such crop through DA's training. As I have witnessed first-hand its potential as a resilient crop, which requires lesser maintenance and with an assured market, I encourage others to also engage in sorghum production in their respective areas, to help expand the development of the crop," he accounted.
Out from the activity, projected yield is reportedly eyed at 5 tons, and at a farmgate price pegged at P10.50 per kilo for sorghum grains, farmers can generate a net income of P21,215 with total expenses amounting to P31,285.00.
This coming November, another field day is slated within MisOr province, with the learning site at barangay Hinaplanan, Claveria. # (JLO)