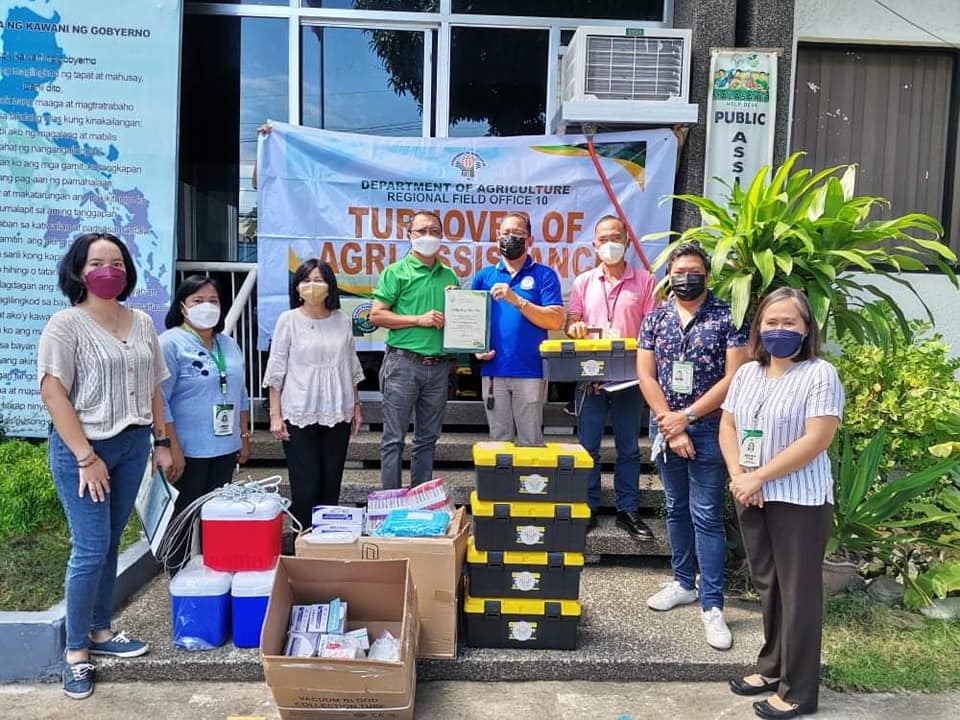 DA-10 turns over ASF responder kits to the prov'l. and city vets regionwide to strengthen their respective biosecurity measures and border control.
CAGAYAN DE ORO CITY – In support of the Bantay African Swine Fever sa Barangay (BABay ASF) program, the Department of Agriculture – Regional Field Office 10 (DA-RFO 10) distributed a total of 136 ASF responder kits worth P1.44 million to the provincial and city veterinary offices regionwide.
The provincial veterinary offices of Lanao, Misamis Oriental, and Misamis Occidental were allocated with 54, 60, and 44 kits, respectively, while the city vet offices of Cagayan de Oro (CdeO) and Iligan with six apiece, and the agency's Regulatory Division with 10.
Funded under current funds of the Livestock Program, said kits are in support to the different local government units' (LGUs) imposed biosecurity measures against said hog viral disease.
Dr. Janniver Chua, of the Regulatory Division of DA-10 noted, that said provisions will aid LGUs to respond quicker, should there be any suspected ASF cases in their respective localities; thereby, heightening mitigation measures in place.
"These [responder kits] will greatly help in our border control and are essential tools to a more intensified surveillance of ASF occurrence within our locality," shared by CdeO City Veterinarian Dr. Lucien Anthony P. Acac.
Meanwhile, DA-10 Regional Executive Director Carlene C. Collado said, that while the department has extended ASF responder kits to the LGUs, they should at the same time, prepare for the full swing implementation of the ASF recovery program early next year.
Handed over on October 26 and 27 at the agency compound and some on-site offices, the turnover was led by DA-10 Dir. Collado and Regional Technical Director for Research and Regulations Carmelita T. Bajarla, in the presence of other DA-10 officials; while Provincial Operations Center Chief of MisOcc Sansen O. Tejano headed the team in Ozamiz City, and the Livestock Program for Lanao del Norte province. # (JCAnito/MPMTablon)