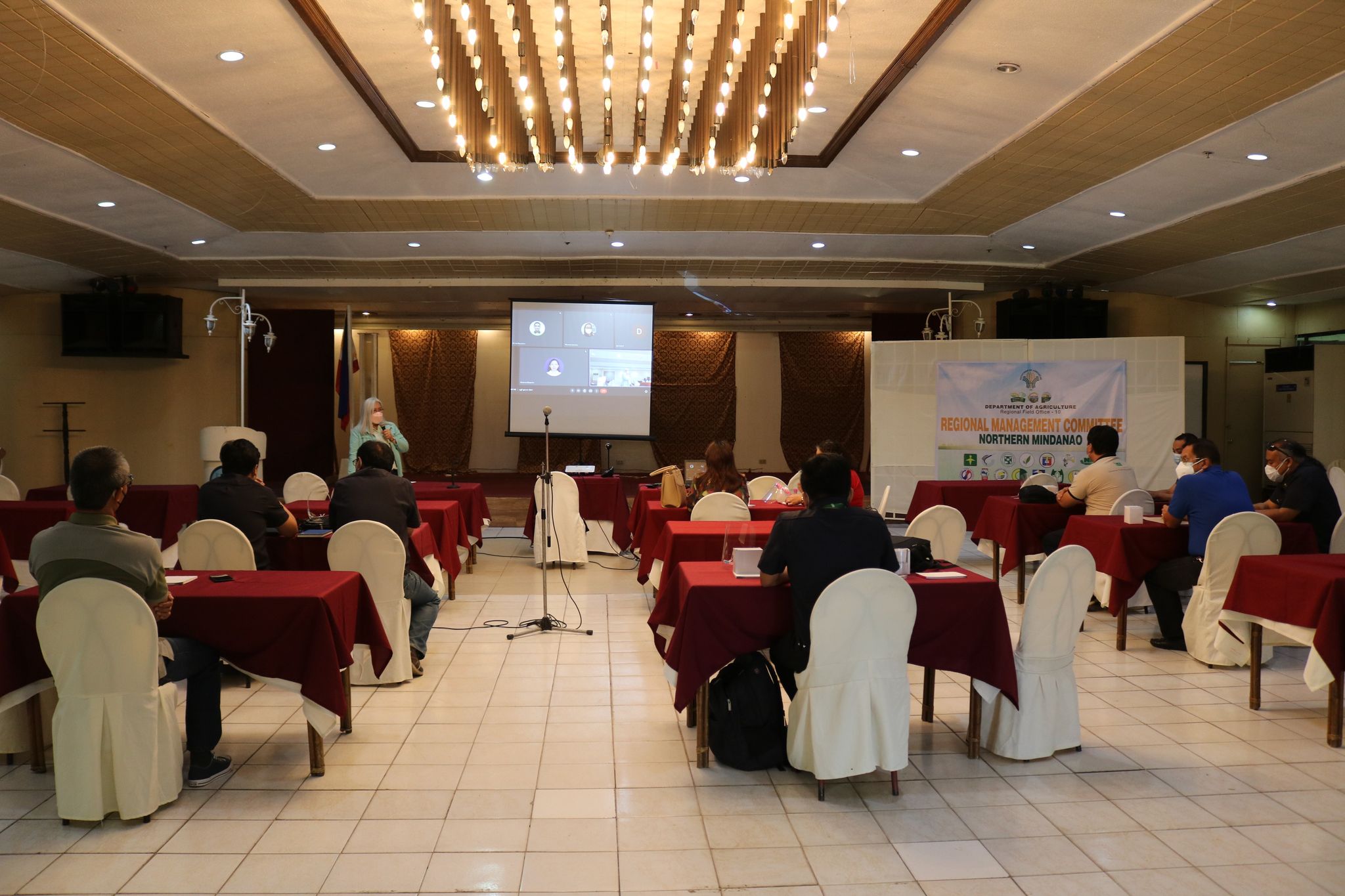 DA-10 RMC member-agencies convene to drum up implementation of oneDA reform agenda.
CAGAYAN DE ORO CITY – The Regional Management Committee (RMC) of the Department of Agriculture in Northern Mindanao intensifies its effort in implementing the OneDA reform agenda during its meeting on Thursday, October 28.
DA-10 Regional Executive Director Carlene C. Collado, who at the same time is the RMC Chair in the region, emphasized the need to fast track project implementation of the DA member agencies and line bureaus in the region.
"We must be proactive because so much is expected from us in delivering our services to the communities," said Collado.
He emphasized that all efforts will address the region's food security and resiliency.
The OneDA reform agenda of DA Secretary William D. Dar is built on four pillars: consolidation, modernization, industrialization, and professionalization.
Each member agency presented its issues and concerns on the status of their projects and program implementation, including the physical and financial accomplishment as of the third quarter of this year.
In preparation for CY 2022 implementation, he reminded them to brace up and prepare for the early procurement activities.
DA-10 Regional Technical Director for Operations Carlota S. Madriaga shared, amid the COVID-19 challenges, the OneDA pursues its aim of sustaining and achieving the food secure and resilient Philippines with empowered and prosperous farmers and fisherfolk.
The RMC is composed of DA attached agencies and line bureaus which include the following: ATI, ACPC, BAI-NVQS, BPI (PQS, SPAL, NSQCS), BFAR, BSWM, NMIS, NDA, NFA, PCA, PHILFIDA, PCC, PHILRICE, SRA, PHILMECH, FPA, NTA with a strengthened partnership with PCIC and NIA. # (ATCabig)