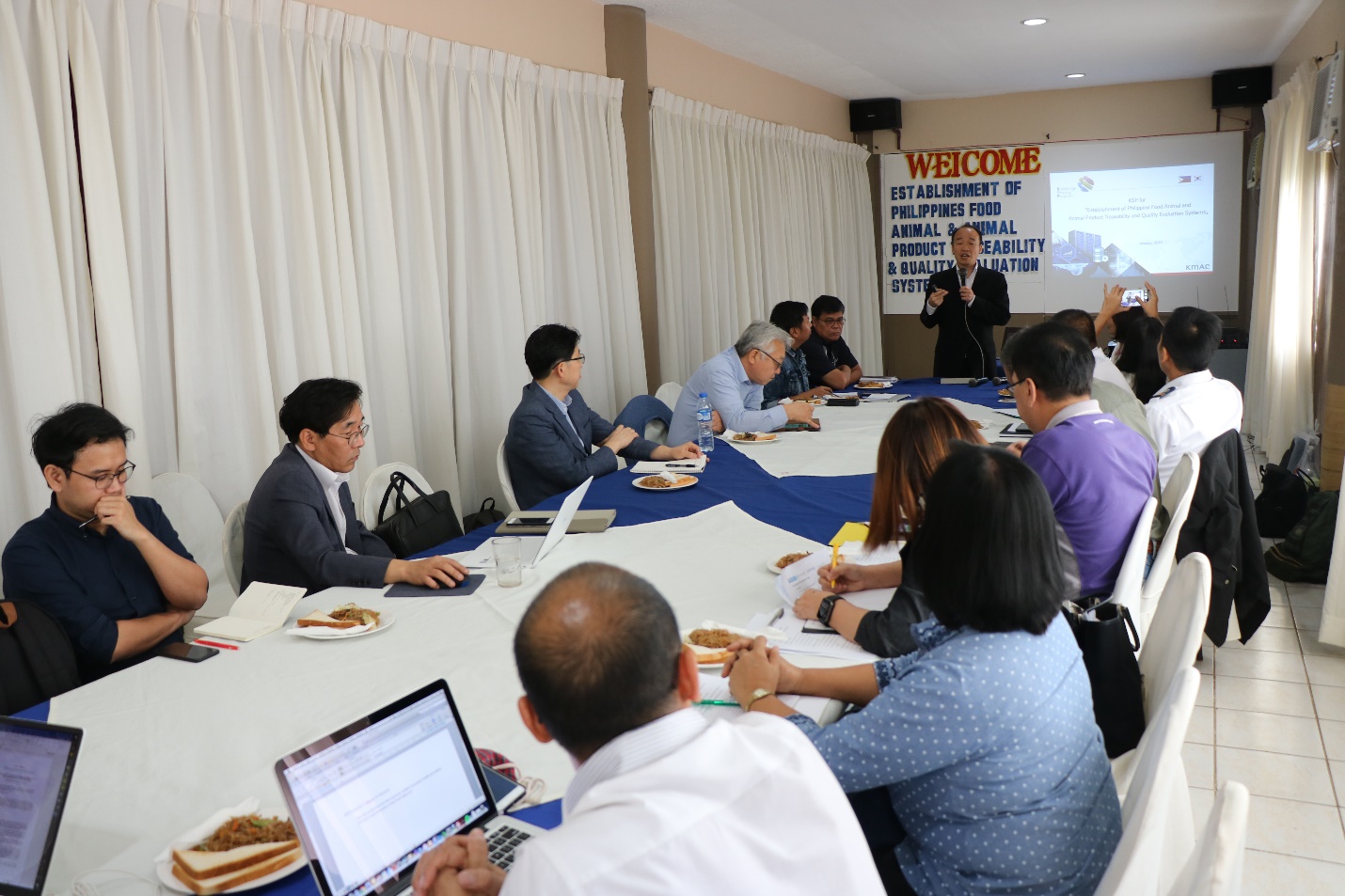 Cagayan de Oro, January 30 – To facilitate interventions for animal health and food safety, Korean consultants from KMAC and Seoul National University convened with Region 10's livestock stakeholders for a meeting on the Establishment of Philippine Food Animal and Animal Products Traceability and Quality Evaluation Systems. Said meeting primarily solicited inputs from participating agencies and an association relative to their laws for institutionalization, functionalities, structure, work flows, challenges and targeted projects.
Accordingly, this information will help the Korean consultants together with implementing agencies such as the National Meat Inspection Service (NMIS) and Bureau of Animal Industry (BAI) to determine appropriate interventions for its potential Project site. Of which, will enhance the transparency and quality assurance in the production of meat and meat products, distribution and marketing.
The pool of livestock stakeholders from Northern Mindanao comprises the Department of Agriculture (DA) regional field office, NMIS, provincial and city veterinary offices of Misamis Oriental and CdeO, National Veterinary Quarantine Services, and the NorMinHog Raisers Association, Inc.
Counterparts from the Central Office were also in attendance from DA through its Project Development Service and Information and Communications Technology Service, NMIS and BAI.
Further, site observations and interviews were also done by the Korean team to DA-10's Regional Animal Disease Diagnostic Laboratory, different farms, a dressing plant, slaughterhouse and a major market within the city. #