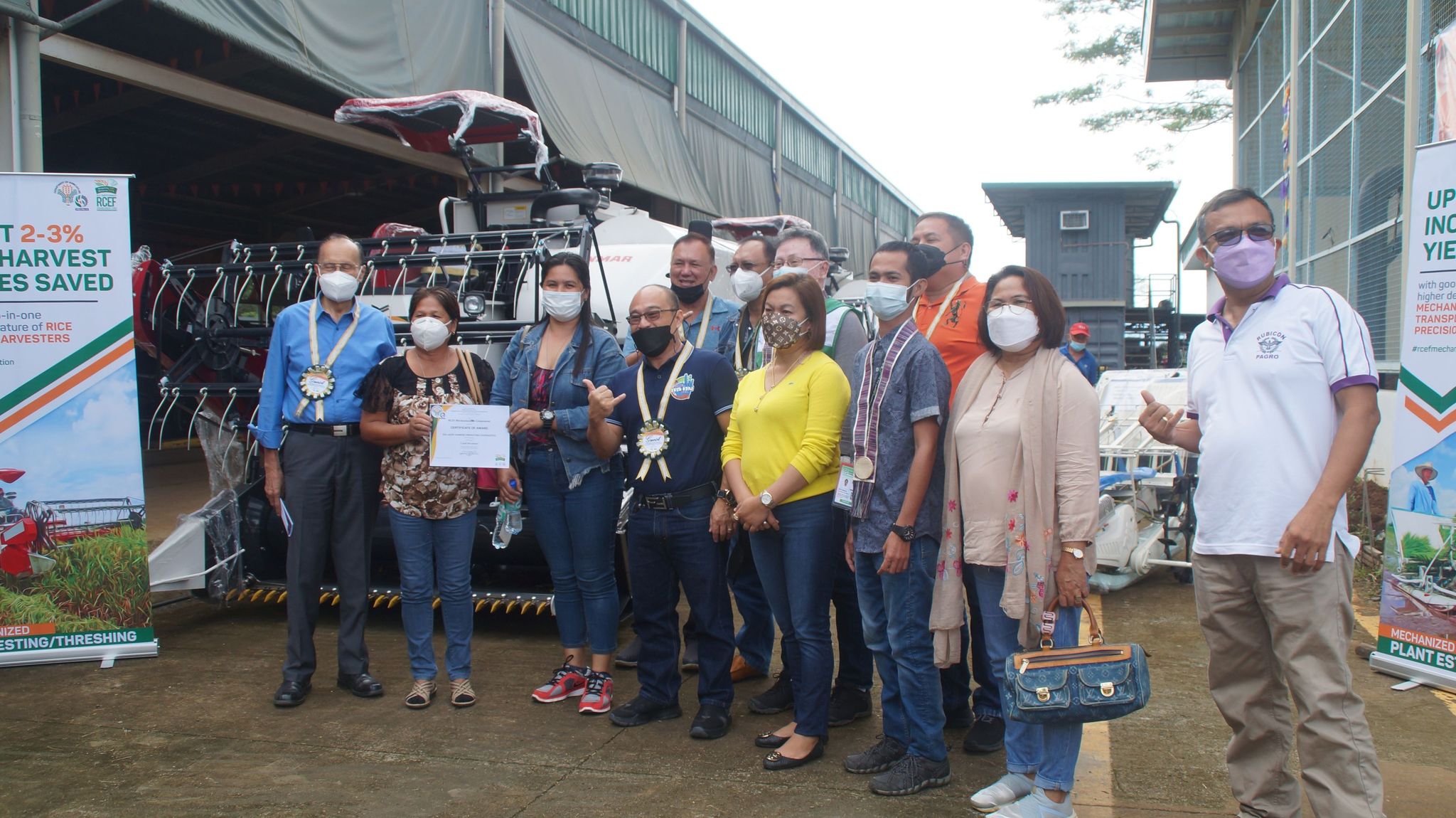 DA-PhilMech hands over agri-machinery to the FCAs in MisOr to augment their level of farm mechanization; thereby, increasing their productivity and income.
CAGAYAN DE ORO CITY – To increase farmers' rice production, the Department of Agriculture – Philippine Center for Postharvest Development and Mechanization (DA-PhilMech) turned over P7.6 million worth of agri-machinery to the farmers' cooperatives and associations (FCAs) in Misamis Oriental.
Eight agri-machinery were distributed to the 3 qualified FCAs in the said province: Cogon Farmers Association, Inc. of Balingasag; Gingoog Farmer Irrigators Association, Inc.; and Bal-ason Farmers Producers Cooperative, Inc. both of Gingoog City.
Machinery such as four-wheel tractors, walk-behind transplanters, combine harvesters, and destoner were provided to increase productivity, reduce labor cost and increase the income of rice farmers.
Rice mechanization is one of the components of Republic Act No. 11203 or the Rice Tariffication Law, which stipulates the creation of the Rice Competitiveness Enhancement Fund (RCEF) that would be funded from rice tariffs collections, with P10 billion allocation annually from 2019 to 2024 or a period of six years.
DA-PhilMech, Assistant Cluster Head, Mindanao "A", Engr. Ian D. Madjus, shared that the farmers will be trained on the proper operation of the machinery.
The DA-PhilMech team will be monitoring the utilization of the units every cropping season, plant preparation, and harvesting to ensure its operation and functions.#(MPTablon)