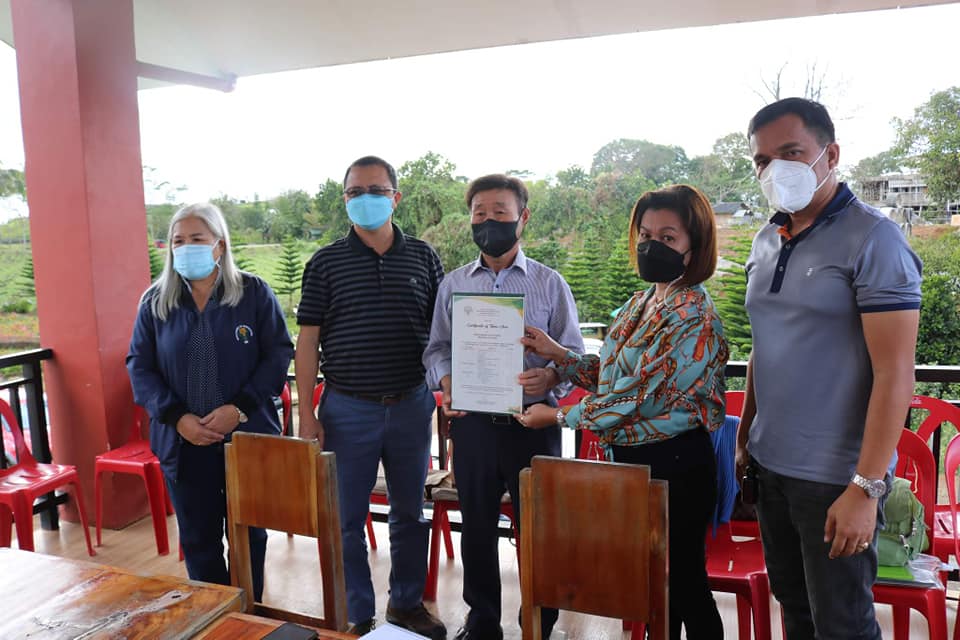 Agri NorMin turns over P117.9-M worth of interventions under RDP-MIC to Claveria town.
CLAVERIA, MISAMIS ORIENTAL – The Department of Agriculture – Regional Field Office 10 turned over P117.9 million worth of interventions under the Rural Development Project for the Multi-Industry Cluster (RDP-MIC) Zone in the Philippines on January 18, 2022, in this town.
DA-10 Regional Executive Director Carlene C. Collado and Regional Technical Director for Operations Carlota S. Madriaga handed over the certificate of turnover to Mayor Meraluna S. Abrogar and Vice Mayor Reynante L. Salvaleon of Claveria, Misamis Oriental, in the presence of Dong IL Engineering Consultants Co. Project Manager Sea Chul Son.
In his message, Dir. Collado said that they look forward to enhancing the quality of life and increasing agricultural productivity in rural areas.
"We are hoping that the communities will utilize and benefit from the gains of this partnership and that it may be sustained in our aim towards a food secure and resilient nation," he shared.
On the other hand, Project Manager Son thanked its partner-agencies for their unwavering support and that the project was pushed through amidst encountering challenges.
The collaboration between the Philippine and Korean governments through the RDP-MIC is geared towards increasing farmers' income, reducing post-harvest losses, ensuring stable supply and price of cassava, vegetables, and other crops, reducing transport time and cost of farm inputs and produce, and decreasing the incidence of water-borne diseases.
Of which, interventions include the construction of the greenhouse, warehouse, multi-purpose covered court, small bridge, farm-to-market road, and water system as well as the provision of solar and cassava mechanical dryers for barangays Aposkahoy, Hinaplanan, and Gumaod.
On receiving the project, Mayor Abrogar shared her gratitude to Claveria for being chosen for the project and said that such interventions will greatly benefit their farmers. # (AMBManto)