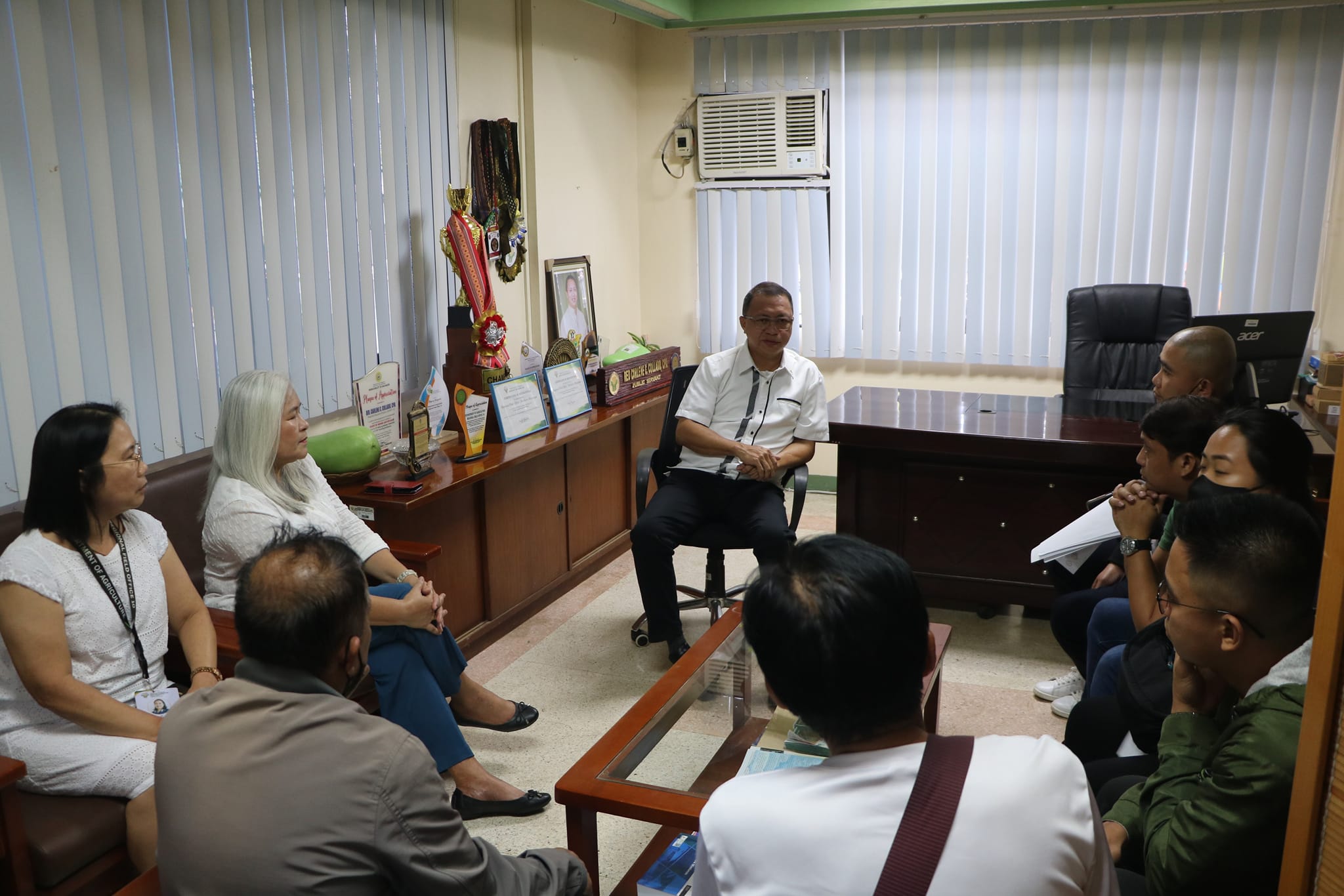 DA-BSWM pays a courtesy visit to DA-10 underscoring its CFBW regionwide distribution. 
To ensure the smooth conduct of turnovers of Composting Facilities for Biodegradable Wastes (CFBW) regionwide, the Bureau of Soils and Water Management-10 (BSWM-10) conducts a courtesy call to the Department of Agriculture – Regional Field Office 10 (DA-RFO 10) headed by Regional Executive Director Carlene C. Collado on May 8, 2023.
A total of 103 CFBW units will be delivered to beneficiaries this month of May, which includes Local Government Units (LGUs), Farmers' Cooperatives, Associations (FCAs), Learning Schools (LS), Farmers' Schools (FS), Irrigators' Associations (IAs), Civil Society Organizations (CSOs), Non-Governmental Organizations (NGOs) and State Universities and Colleges (SUCs) in Northern Mindanao.
With the aim of promoting organic agriculture through the production of organic soil amendments, the CFBW package includes one unit of rotary composter for processing biodegradable wastes and bulking agent and one unit of shredder machine for the shredding of biodegradable wastes into smaller sizes for faster decomposition.
In his message, DA-10 Regional Executive Director Carlene C. Collado shared that through this initiative, the agency hopes that beneficiaries will be able to fully utilize agricultural farm wastes into compost to reduce solid waste and promote various organic agriculture farming practices.# (AMBManto)