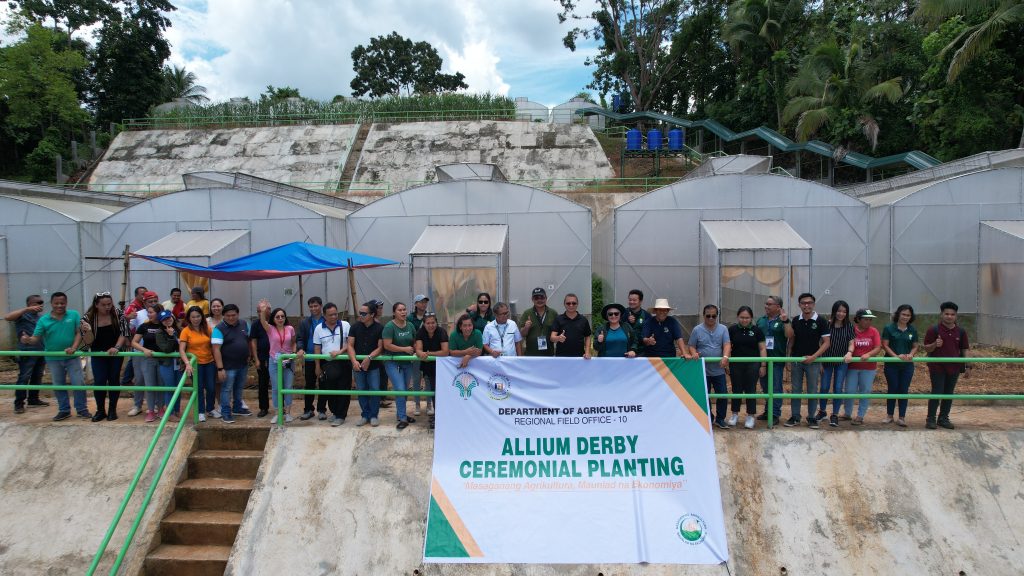 CAGAYAN DE ORO CITY – To help farmers contribute to the development of a high value crop producing-region, the Department of Agriculture – Regional Field Office 10 (DA-RFO 10) holds a ceremonial planting for the conduct of an Allium derby on September 11 and 14, in barangays Tablon and Mambuaya.
DA-10 Regional Executive Director Carlene C. Collado stated that the said event would serve as a testament to Region 10's capability to plant a wide variety of onions, upscaling local farmers' productivity and their means of livelihood.
"Our concentration for the production area for onion is in Bukidnon province, but there are still a lot of unexplored areas here in CdeO that we can develop into potential areas for onion farming," said Dir. Collado.
The derby is participated by five seed companies, namely: Allied Botanical, Corp., Kaneko Seeds, Corp., Greenseeds, Corp., Ramgo International, Corp., and the East-West Seed Company.
For barangay Tablon (District 2), each seed company will showcase their onion varieties in three greenhouses (1K square meter each), while in barangay Mambuaya (District 1), they will feature their entries in an open space at 500 sq m each .
It is expected to run for around four months, and the generated results will be one of the bases for the procurement of seeds according to compatibility with soil conditions and employed farming technologies.
"DA will make sure to contribute to any additional needs. We will expand, so we can make CdeO one of the primary producers of onions," Dir. Collado added.
In his message, CdeO City 2nd District Congressman Rufus B. Rodriguez expressed his confidence in the undertaking and enjoined the cooperation of the local and national governments to ensure its continued success.
The occasion was also attended by Regional Technical Director for Operations Carlota S. Madriaga, Kersten S. Pagalan, High Value Crops Development Program focal person, and other staff of DA-10; other CdeO city government officials, including Acting Administrator, Atty. Roy Hilario P. Raagas and Vice-Mayor Jocelyn B. Rodriguez, National Irrigation Administration LAMISCA IMO Division Manager Elpidio D. Lucernas, Jr. and other staff, barangay officials and locals.# (CMCutamora)