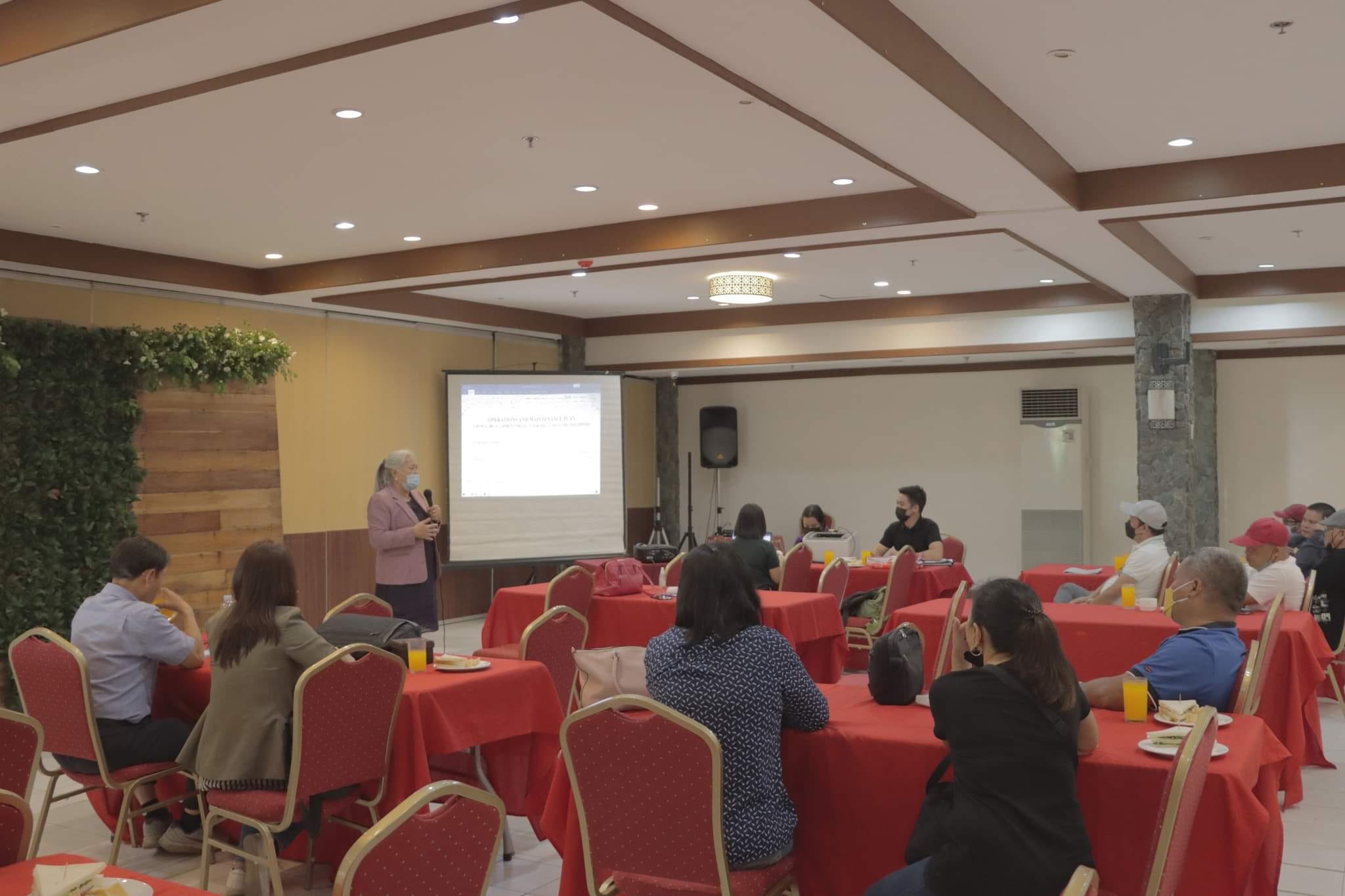 For the sustainability of the interventions under RDP-MIC, a consultation meeting was conducted for the crafting of the guidelines for its implementation, operation and maintenance.
CAGAYAN DE ORO CITY – The Department of Agriculture – Regional Field Office 10 (DA-10) conducted a consultation meeting with the stakeholders of the Rural Development Project for Multi-Industry Cluster Zone (RDP-MIC) in the Philippines located in Claveria, Misamis Oriental for the crafting of the guidelines for implementation, operation, and maintenance of its interventions.
In her message, DA-10 Regional Technical Director for Operations and RDP-MIC Project Manager Carlota S. Madriaga said, that the consultation is important for the sustainability of the Project in the municipality of Claveria.
"When the government of Korea hands these projects to us, it will be operated by the benefiting local governments; hence, it is important to come up with operational guidelines so we can continue serving our farmers, which is our very goal in starting this Project."
Meanwhile, Sea Chol-Son, project manager of Dong IL Engineering Consultants, the lead implementor of the project, hoped that the people of Claveria, particularly those from the benefiting barangays, will be able to manage the facilities well so they can use them for a long time.
DA-10 Regional Executive Director Carlene C. Collado shared that totaling to P117.9-million, RDP-MIC is implemented through a fund grant by the Ministry of Agriculture, Food and Rural Affairs through the Korea Rural Community, Corp., and the Philippine government through DA, provincial local government of Misamis Oriental and the municipal local government of Claveria, with Dong IL Engineering Consultants as the project implementer.
Included interventions are the construction of a greenhouse, warehouse, multi-purpose covered court, and the provision of a water system in barangay Aposkahoy.
Also, construction of a farm-to-market road, multi-purpose covered court, and the provision of solar and cassava mechanical dryers in barangay Hinaplanan; and the construction of a small bridge in barangay Gumaod.
The interventions under the RDP-MIC are set to be turned over on January 18, 2022, while the training for the operational use of the facilities will be arranged beforehand.
Present in the said consultation are the barangay officials of the benefiting barangays, officials of the engineering and agriculture departments of the municipal local government of Claveria headed by Engr. Rolando M. Alfanta and Pat F. Dumaloan, respectively, representative from the University of Science and Technology of Southern Philippines – Claveria Campus and DA-10 staff.# (CRSeraspe)