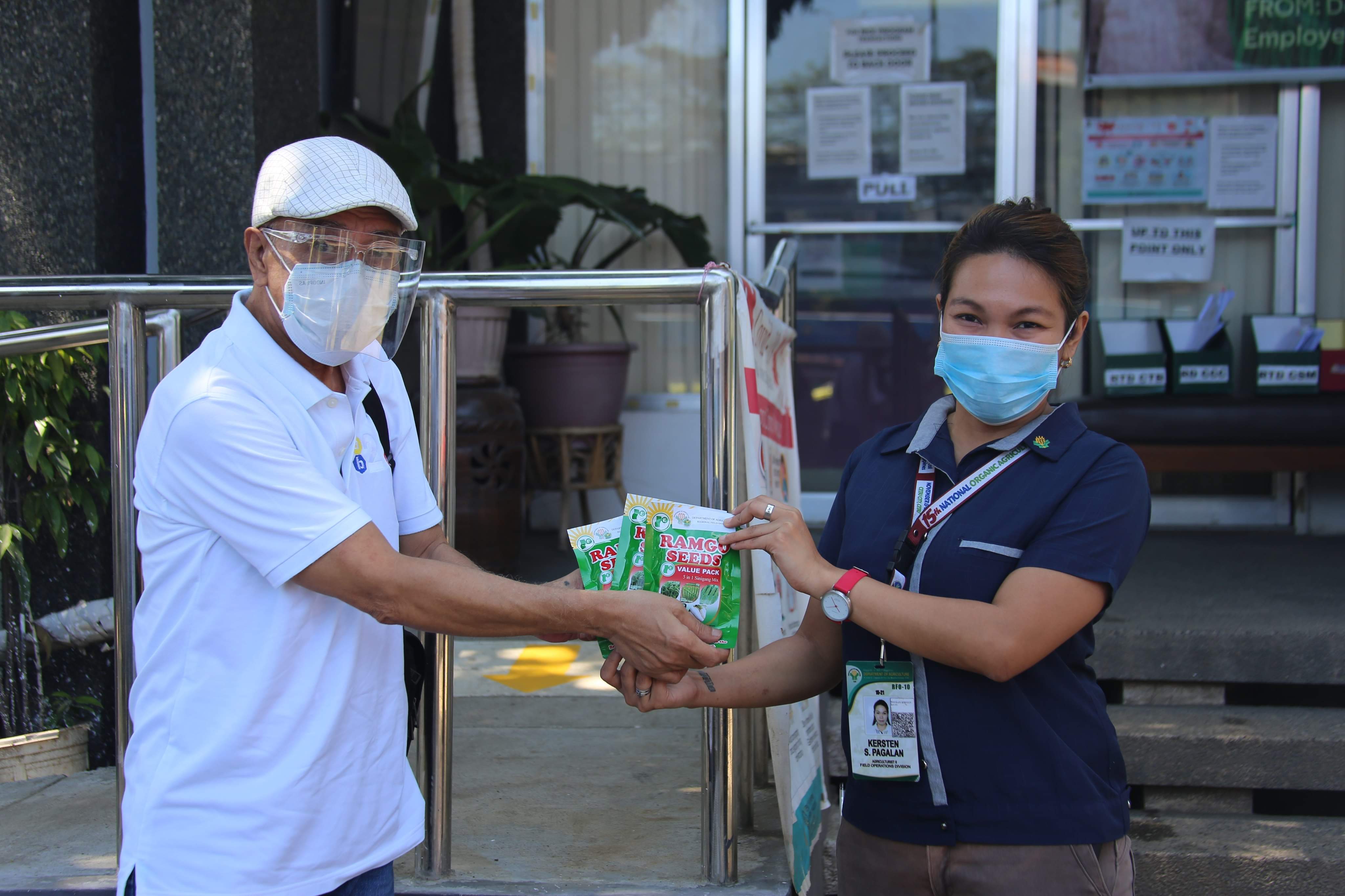 A CSO named as ab2cd, Inc. receives vegetable seeds assistance from DA-NorMin intended for the farming communities in the hinterland areas.
CAGAYAN DE ORO CITY – With the aim of reaching farming communities in the hinterland areas, the Department of Agriculture – Regional Field Office 10 (DA-RFO 10) turned over packets of vegetable seeds to the Alternative Bridge to Community Development (ab2cd, Inc.), a civil society organization on March 18, 2021 at the agency compound.
A total of 520 packets, worth P67,000 of 5-in-1 Sinigang vegetable seeds (Kangkong, Okra, Pole Sitao, Tomato and Radish) was handed by DA-10 High Value Crops Development (HVCDP) Program Focal Person Kersten S. Pagalan to ab2cd, Inc. thru Chairperson Bernardo R. Roa, IV.
He expressed, their organization is thankful to DA for accommodating their request as they will be sharing it to other beneficiaries.
"This will greatly help those in the hinterlands, especially since they have limited access to resources like these," he said.
Roa also shared, the vegetable seeds will be distributed to farmers in the hinterland areas of Cagayan de Oro and Bukidnon while teaching them to engage in value-adding activities for their source of income and livelihood. # (AMBManto)