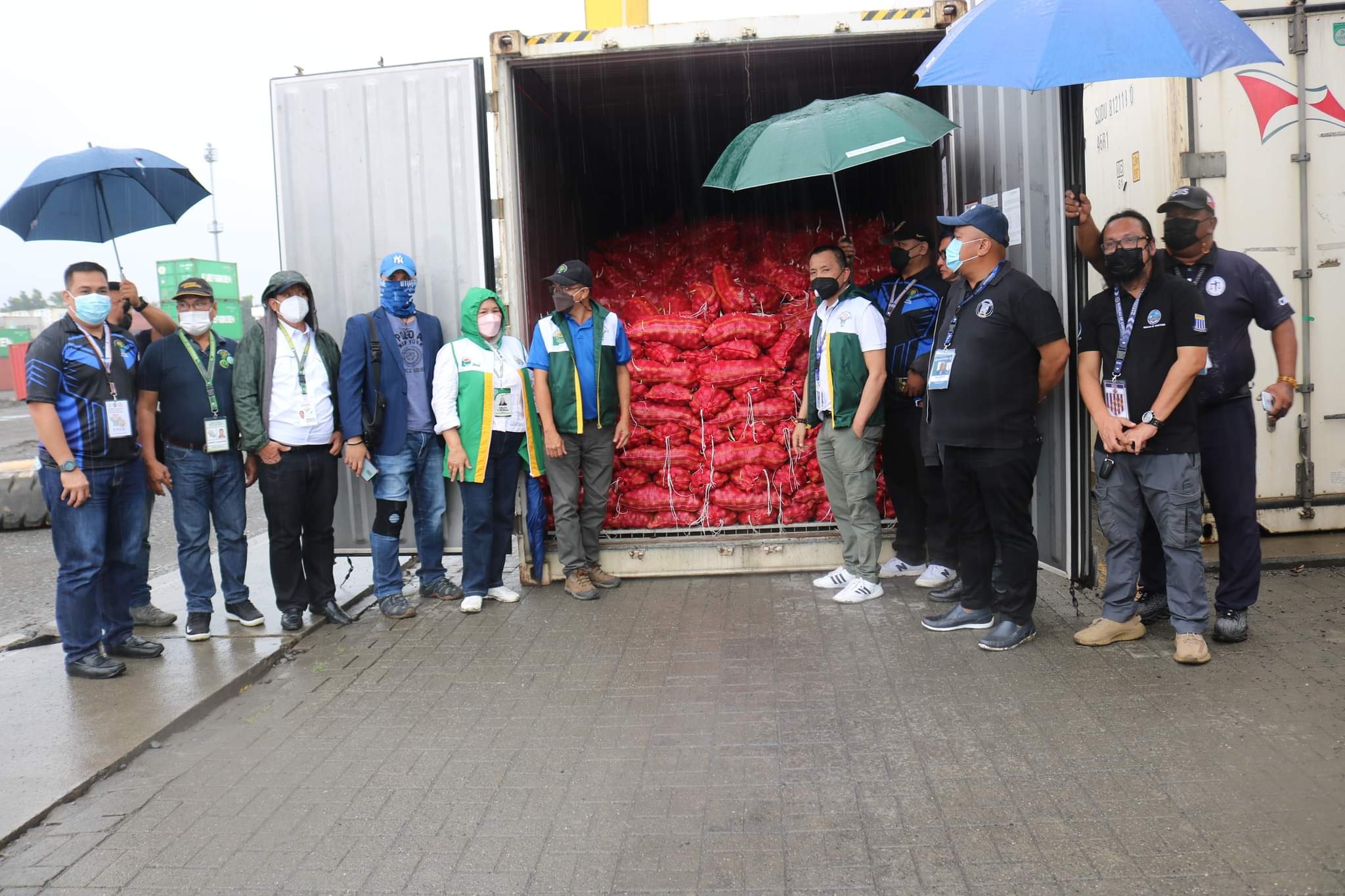 The government seizes smuggled red onions in MCT to prevent the carry of possible pests or diseases that will affect local farmers' production of crops and the health and safety of consumers.
TAGOLOAN, MISAMIS ORIENTAL – Around P50 million worth of smuggled red onions were seized by the Sub-Task Group Economic Intelligence (STGEI) and the Bureau of Customs-Port of Cagayan de Oro at the Mindanao Container Terminal (MCT), Tagoloan, Misamis Oriental on November 8 and 9, 2021.
This was bared by the Department of Agriculture Asst. Secretary and the co-chair of the STGEI on Food Security, Federico E. Laciste Jr. during a press conference on Tuesday, November 9 at BOC Office in Tagoloan town.
Following the verification and examination of 18 forty-footer container vans, consigned by R2H Trading with declared imported commodities as breaded shrimp, flavored nuts, curdled cream milk, crustaceans, acidified cream, smoked crawfish, and breaded improver were found as red onions from China.
Smuggled agri products have no Sanitary and Phytosanitary Import Clearance (SPSIC) issued by the DA-Bureau of Plant Industry, which may carry possible pests or diseases that will affect the local crops and health safety of the consumers.
Laciste emphasized that they are not fit for human consumption and must be properly disposed of.
BOC Sub-Port Collector John Simon acknowledged the concerted efforts of the SGEI composite team in Northern Mindanao comprising the National Intelligence Coordinating Agency (NICA), Department of Trade and Industry (DTI), DA-BPI Plant Quarantine Service (DA-BPI PQS), and DA-Bureau of Fisheries and Aquatic Resources (DA-BFAR) which yield a positive turnout on its relentless efforts to curb smuggling of agri products.
The OneDA team headed by DA-10 Regional Executive Director Carlene C. Collado with Regional Technical Director for Operations Carlota S. Madriaga, DA-BPI-PQS 10 Regional Manager Manuel A. Barradas witnessed the said activity together with the other concerned agencies.#(ATCabig)