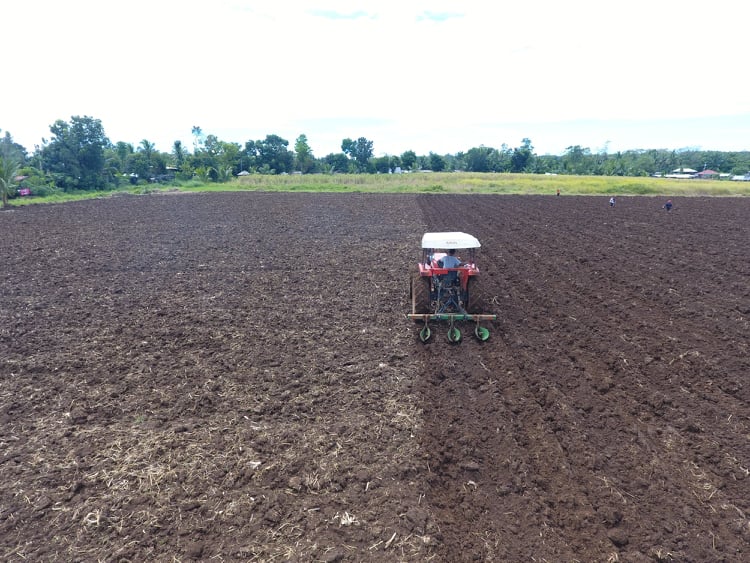 On November 15, the planting of various hybrid corn seeds at DA-10's RCUD in Dangcagan, Bukidnon starts, with the goal of showcasing the performance of the different seed companies' entries for the corn derby.
DANGCAGAN, BUKIDNON, November 15 – The Department of Agriculture – Northern Mindanao in partnership with the private seed companies commenced the planting of various hybrid corn seeds at the agency's Research Center for Upland Development (RCUD) in barangay Barongcot.
The activity aims to showcase the potentials of different hybrid corn varieties, following the technologies brought by the seed companies namely, Bioseed Research Philippines, Inc., Asian Hybrid Seed Technologies, Inc., Corteva Agriscience Inc., Evo Gene, Green and Grow Technologies, Bayer Crop Science, Inc., and Syngenta Philippines, Inc.
Earlier in October, the department has conducted a corn derby at DA-10's research complex and center in Dalwangan, Malaybalay City, Bukidnon and Lanise, Claveria, Misamis Oriental, respectively.
The performance of said hybrid varieties will be bared by mid-February or March next year to local farmers in determining which ones are best suited in their respective areas for adoption. # (EMBentulan)