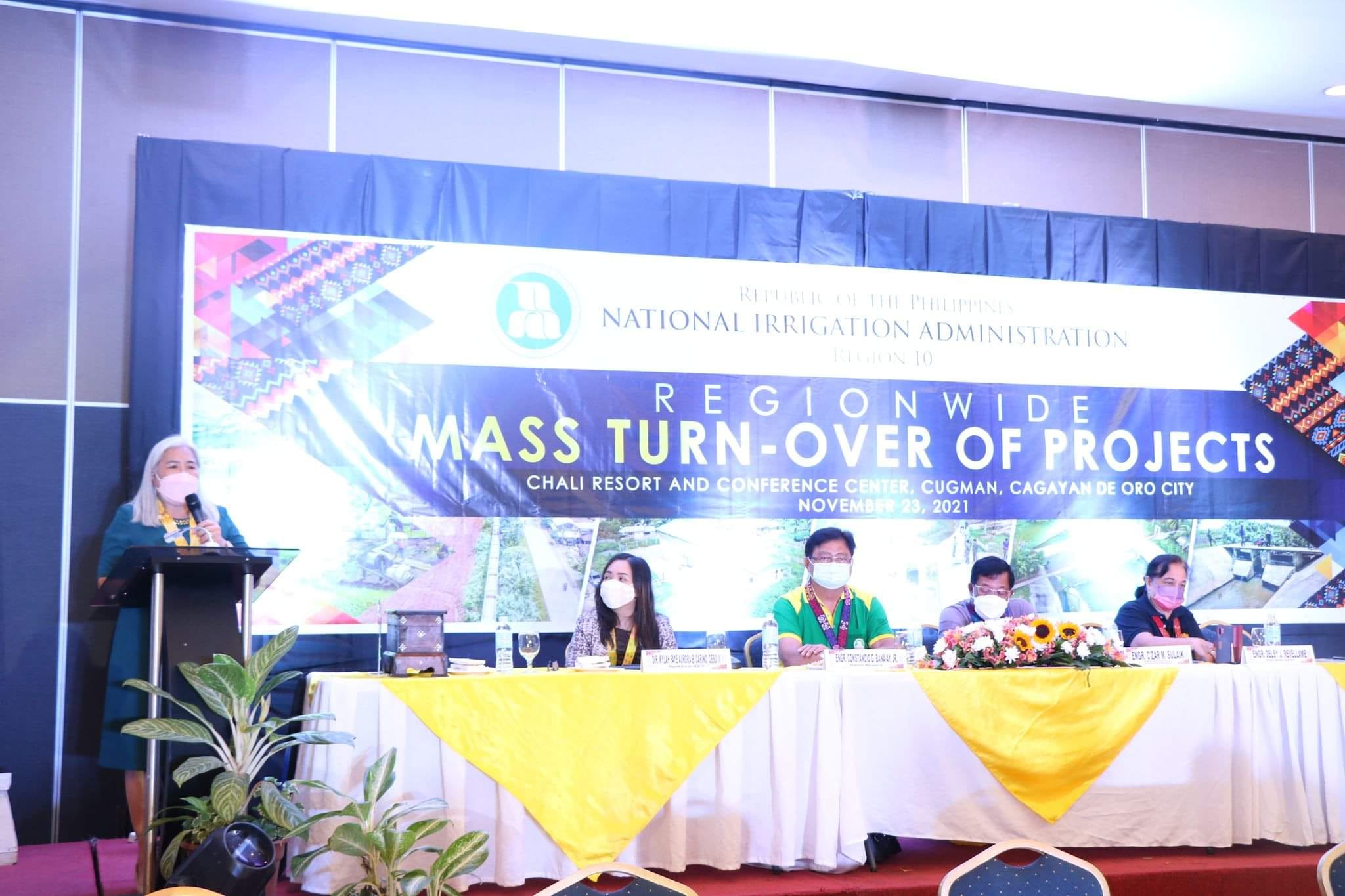 DA-RFO 10 supports NIA's implementation of irrigation projects in the region's bid to achieve food security.
CAGAYAN DE ORO CITY – The Department of Agriculture – Regional Field Office 10 extends its support to the National Irrigation Authority – 10 (NIA-10), as they turn over more than P1.8 billion worth of projects on November 23, 2021, in the city of Cagayan de Oro.
NIA-10 Regional Director Engr. Constancio G. Bana-ay, Jr. reported, that 6,157 farmers will benefit from the 51 turned-over irrigation projects covering three irrigation management offices (IMOs): Bukidnon (29 projects); Lanao del Norte-Misamis Occidental-Misamis Oriental-Camiguin (LAMISCA IMO) for 19 projects; and Lanao del Sur (3 projects).
Meanwhile, NIA-10 Deputy Administrator for Engineering and Operations Engr. Czar M. Sulaik said that these irrigation projects are geared towards boosting rice production to achieve food security.
DA-10 Regional Technical Director for Operations Carlota S. Madriaga shared, that despite NIA not being under DA, they have continued their partnership as they are serving the same clientele.
"These irrigation projects are also in line with the 'OneDA reform agenda', which pushes for agriculture modernization with the end goal of being self-sustaining," Madriaga added.
She also reported, that amidst the pandemic, DA has continued to serve its agri-clienteles, and thanked the rice farmers for their hard work and perseverance in ensuring food security in the region.
"Amidst the challenges brought by COVID-19, the agriculture sector in Region 10 has increased by 1.5%, and we congratulate you for being resilient," shared National Economic and Development Authority – 10 Regional Director Mylah Faye Aurora B. Cariño, further assuring NEDA and the Regional Development Council's support for the sector. # (AMBManto)