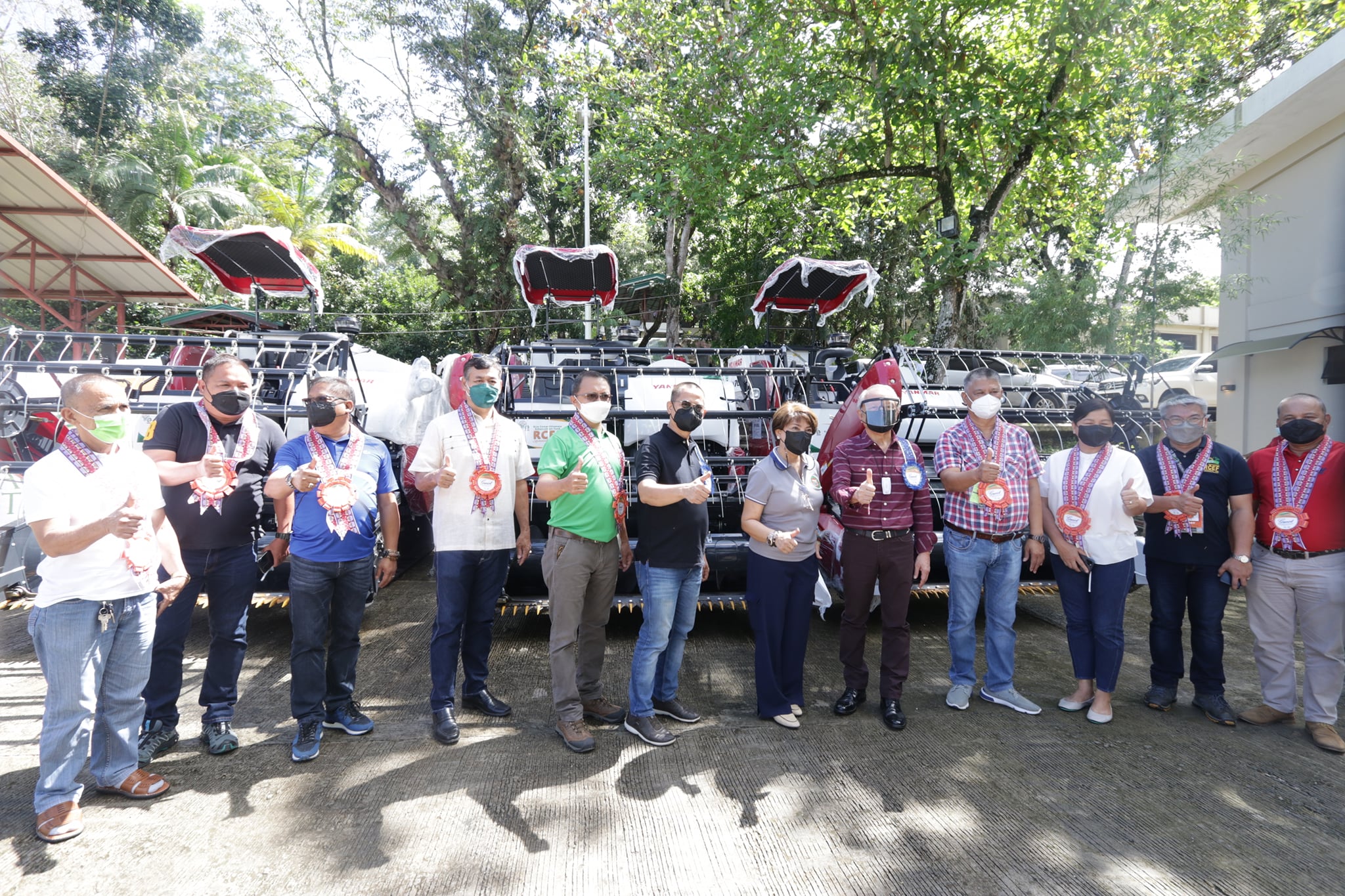 DA-PhilMech turns over farm machinery to FCAs in LDN to drum up their mechanization level; thereby, increasing their productivity and income.
TUBOD, LANAO DEL NORTE – Some 19 Farmers' Associations, Cooperatives (FCAs) in Lanao del Norte received P44.2 million worth of farm machinery from the DA-Philippine Center for Postharvest Development and Mechanization (DA-PhilMech) at Pigcarangan, Tubod, Lanao del Norte.
The FCAs represent 2,964 rice farmers in the province, entitled to various farm machinery and equipment funded under the Rice Competitiveness Enhancement Fund (RCEF), mechanization component.
By virtue of the Rice Tariffication Law, the RCEF will be funded P10 billion annually in a span of six years starting 2019, to mobilize key programs for rice production as the country liberalizes its trade policy on rice importation.
FCAs from the municipalities of Lala, Kapatagan, Baroy, Maigo, Tubod, Salvador, Sapad, and Sultan Naga Dimaporo were granted with 11 units four-wheel tractor, 2 units hand tractor, 4 units floating tiller, 1 unit PTO driven disk plow/harrow, 1 unit walk-behind transplanter, 2 units riding type transplanter, 8 units rice combine harvester, 1 unit recirculating dryer, 1 unit impeller rice mill, 1 unit single pass rice mill and 2 unit de stoner.
Lanao del Norte is the second rice-producing province in Northern Mindanao with a total rice area of 23,045 hectares.
The provision of such machinery is seen to boost the province's rice production capacity, by mechanizing pre and post-production stages.
The activity was graced by the DA Undersecretary for Regulations and Infrastructure, Engr. Zamzamin L. Ampatuan, DA-RFO 10 Regional Executive Director Carlene C. Collado, PhilMech FMFOD Chief, Mr. Joel Dator, and local officials, Governor Imelda Quibranza Dimaporo, Congressman Abdullah Dimaporo, and other local chief executives.#(ATalib)